Modular

A flexible and customizable power solution that can be tailored to meet your needs. Big or small
Portable Solar Panel Kit

Take your solar power anywhere. Our portable solar panel is foldable and includes a carrying case, an LCD display controller, MC4 cables, and a foldable stand that lets you point the panel directly towards the sun.
Image slide

Tell your brand's story through images
Take Ownership Of Your Power
Modular
A flexible and customizable power solution that can be tailored to meet your needs. Big or small
Portable Solar Panel Kit
Take your solar power anywhere. Our portable solar panel is foldable and includes a carrying case, an LCD display controller, MC4 cables, and a foldable stand that lets you point the panel directly towards the sun.
4500Wh Expansion Battery Pack
Heavy duty. Reliable. Tons of power
Image slide
Tell your brand's story through images
HYSOLIS|2000W, 2048Wh Lithium Battery Portable Power Station
Regular price

Price:

$1,499.00 USD

Regular price

List Price:

Sale price

Price:

$1,499.00 USD

Unit price

per
4% off, Free Shipping & Tax Free| Coupon Code:OnlyEcoPowerit | Ends:
Shipping Information

Free Shipping to Contiguous United States| We do not ship to Alaska, Hawaii, American Samoa, Guam, Northern Mariana Islands, Puerto Rico, U.S. Virgin Islands
30 Days Price Match Guarantee
ecopowerit will refund you the difference if you find a lower price from us within 30 days of your purchase, shop with confidence.
Share
Hysolis 2000W Portable Power Station, 2048Wh Portable Lithium Battery Emergency Power Station, 2000W AC Inverter Generator
BACKUP POWER SUPPLY: 3 WAYS to Charge the PPS2000iL unit. 120VAC wall outlet, 12V car charger, 36V-140V solar panels

POWER ANYTHING: Output Ports: 4x120VAC outlets,2x USB 5V, 6mm 12VDC/6A, Cigarette ligher 12VDC/10A

REAL PORTABLE: Compact design for carrying-on easily.

POWER IN YOUR HANDS: Control and monitoring your PPS2000 unit with your smart phone.

WARRANTY: Made with highest quality Lithium iron phosphate battery for durability. 2-years manufacturer warranty
With the PPS Series Portable Power Source you have the power to back up your life in any situation. With no fuel, exhaust or noise, just enjoy unlimited power from the wall or the sun. From USB tO AC, the PPsseries features the outputs you need to get the job done both indoors and out, It is ideal for
Lights, Smartphone, Tablets, Laptops, Fridge, TV, Backup, Emergency, Power tools and Medical, etc.
It can help you easily get rid of power grid constraints, enjoying freedoms of electricity.
PRODUCT ADVANTAGES
High safety level
The intelligent control and monitor by smartphone APP
Unprecedented portability
Strong power battery with large capacity
Reliable power control system
Multi-protection system
Various charging methods
Superior output capability
Excellent environment adaptability
Portable. The PPS2K boasts a 2 kW continuous / 4 kW peak pure sine wave inverter and 2 kWh of lithium-iron-phosphate batteries. Fitting in a compact form and weighing in at only 75 lbs, Transportation is a breeze thanks to its durable off-road wheels and sturdy telescoping handle. Run your power tools, energize your campsite, or provide backup power with ease.
Hysolis PPS2K 2,000W / 2,000wH Features:
An All-in-One, Plug-and-Play Solar Power Station with an Inverter, MPPT Solar Charger, AC Charger, Car Charger, Lithium Battery Bank, and Comprehensive Protective Features. All Integrated into a Lightweight & Portable Case.
2 kWh LiFePO 4 Battery Capacity with >2000 Life Cycles.
2 kW Continuous / 4 kW Peak Pure Sine Wave Inverter.
8 Output Ports:

4x AC Wall Plug Outputs
12V DC Cigarette Lighter Output
12V 6mm Plug Output
2x USB Outputs.

Three ways to charge: Car power (DC), Wall outlet (AC), and Solar Array.
Smart Fan Control keeps the unit cool, safe, and reliable.
Truly Plug-and-Play, meaning less hassle for you and more time to focus on what you need to focus on. Don't worry about the Power Station - it will practically run itself!
A straightforward interface lets you operate the power station with ease.
Remote Monitoring and Control over Wifi using our smartphone App.
Compact and Portable. Durable wheels and telescoping handles allow you to take them anywhere.
A comprehensive safety protection system lets you operate the PPS2K without worrying. PV array over/under-voltage? Appliance short-circuited? Device drawing too much power? Is the temperature too high? Don't worry, the unit has you covered. You'll hear an alarm informing you something's wrong, and any necessary systems will be shut down.
Advanced Maximum-Power-Point-Tracking (MPPT) Solar Charger gets the most energy possible out of your solar array.
Ideal for Camping, Home Backup, Tiny Home Power, RV Power, Small Commercial
Use, Farming/Ranching, Toolsheds, Camping, Defense, Off-Grid Stations, and more!
Tech Specs 
Hysolis PPS2K 2,000W / 2,000Wh  Tech Specs:
Model: PPS2000iL
Rated Power: 120 V AC / 2,000 W Continuous (4,000 W Surge)
Size / Weight
Dimensions: 530mm(20.9 in)X320mm(12.6 in)X430mm(16.9 in)
36kg (79 lbs)
Battery Bank
Rated Voltage: 25.6 V
Battery Type: LiFePO4
2048 Wh, 80 Ah
Life Cycles: >2,000
AC Input
AC Input Voltage: 100 V - 120 V
Wattage: 300 W Max
Charge Time: 8.5 hours fully charged
Solar Charging
Voltage: 36 - 140 V
Max Wattage: 600 W
Charge Time: 4 hours fully charged
DC Car Charging
8mm Port: 12 - 15 V OR 24 - 30 V
Wattage: Max 100 W
Charge TIme: 26 hours fully charged
DC Output
Cigarette Lighter: 12 V / 10 A
6 mm Port: 12 V / 6 A
USB: 5 V / 2 A / 1 A
AC Output
Output Waveform: Pure-Sine Wave, THD <3%
Rated Voltage: 120 V
Rated Frequency: 60 Hz
What"s Included:
PPS2K Power Station
One PV wire with PV connector
One Car Charger Cord
One Power Cord
User Manual
Free Shipping
Warranty
Here"s what you need to know about Warranties and Returns.
Warranties
All Hysolis products are covered under our warranty.
Your Solar Generator comes with a 2-year Warranty. The batteries inside your Solar Generator come with a 3-year Warranty. Solar Accessories come with a 1-year Warranty. Solar Panels come with a 25-year Warranty.
The warranty doesn't cover any product that has been inappropriately disassembled, modified, damaged, or otherwise mistreated.
​Shipping & Return 
Shipment processing time
All orders are processed within 3-5 business days. Orders are not shipped or delivered on weekends or holidays.
If we are experiencing a high volume of orders, shipments may be delayed by a few days. Please allow additional days in transit for delivery. If there will be a significant delay in the shipment of your order, we will contact you via email.
Shipment to P.O. boxes or APO/FPO addresses
ecopowerit.com ships to addresses within the U.S., some of U.S. Territories (Please consult Sales@ ecopowerit.com before ordering) and does not ship to P.O. Box and APO/FPO/DPO addresses.
Shipment confirmation & Order tracking
You will receive a Shipment Confirmation email once your order has shipped containing your tracking number(s). The tracking number will be active within 24 hours.
Damages
ecopowerit.com is not liable for any products damaged or lost during shipping. If you received your order damaged or lost your package, please contact us within 20 days at info@ecopowerit.com.
Returns
You can return any product within 30-days for any reason (as long as it hasn"t been damaged, modified, or taken apart).
We"ll waive any restocking fees and pay your return shipping cost if you"re returning it because of a mistake we made (wrong product, broken product, malfunctioning, etc.)
If you"re returning something just because you don't want the product anymore, then you will be charged a restocking fee. Solar Panel and Accessory returns cost a 20% restocking fee. Solar Generator returns cost a 30% restocking fee.
Contact
If you"re having any difficulties with your purchase, please contact us info@ecopowerit.com before trying to return the product. We would like to troubleshoot the issue you're having and hopefully solve your problem. After talking with you, if we determine that there is something wrong with your product, you will be given a refund or exchange according to the terms of the warranty.
Refund
We offer a 30-day hassle-free money-back guarantee
Generally speaking, if the customer receives the product, contact us to return it. After the customer returns the goods, we will refund the customer for about 4-7 working days. we will refund your order directly from the backend of the Shopify website or via PayPal.
Please note-30-Day a money-back-guarantee is not applicable on unpacked/used products. Please make sure the package is in good condition and will not affect the re-sale. In addition, the shipped orders and cannot be refunded during transportation.
Valid Proof of Purchase
Order number of purchases made through EcoPowerit.com direct.
Sales invoice or order confirmation email that clearly shows the description of the product and its price.
Please note that more than one type of proof of purchase may be required to process a warranty claim (such as receipt of money transfer and confirmation of address item was originally shipped to).
*The defective item's serial number (usually on the bottom of the product) and/or visible proof (eg. Short video) depicting the defect will be required.
How to Return/Replace/Repair an Item
Contact info@ EcoPowerit.com, for a Return Merchandise Authorization (RMA) Number.  BL EcoPowerit.com will not accept returned items without prior authorization and RMA.
Write the RMA number on the shipping label outside the
*RMA numbers should be clearly displayed on the shipping label of the returned package. Do not write the RMA number directly on the box. Packages without an RMA number on the return shipping label may not be accepted by our local warehouse.
BLUETTI will repair/replace (at BLUETTI's expense) any faulty products during the warranty period. A replacement resumes the warranty period left of the original order.
We will proceed with replacement in 14 business days after confirming that the defective item is received at our warehouse. The final resolution is subject to the availability of the replacement items.
Shipping costs should be paid by the customer in the following situations:
Returning products without any proven defect.
Warranty claims on items taken outside the original country of purchase.
Costs related to unauthorized returns (any returns made outside of the approved warranty process)
After-sale Service Contact
---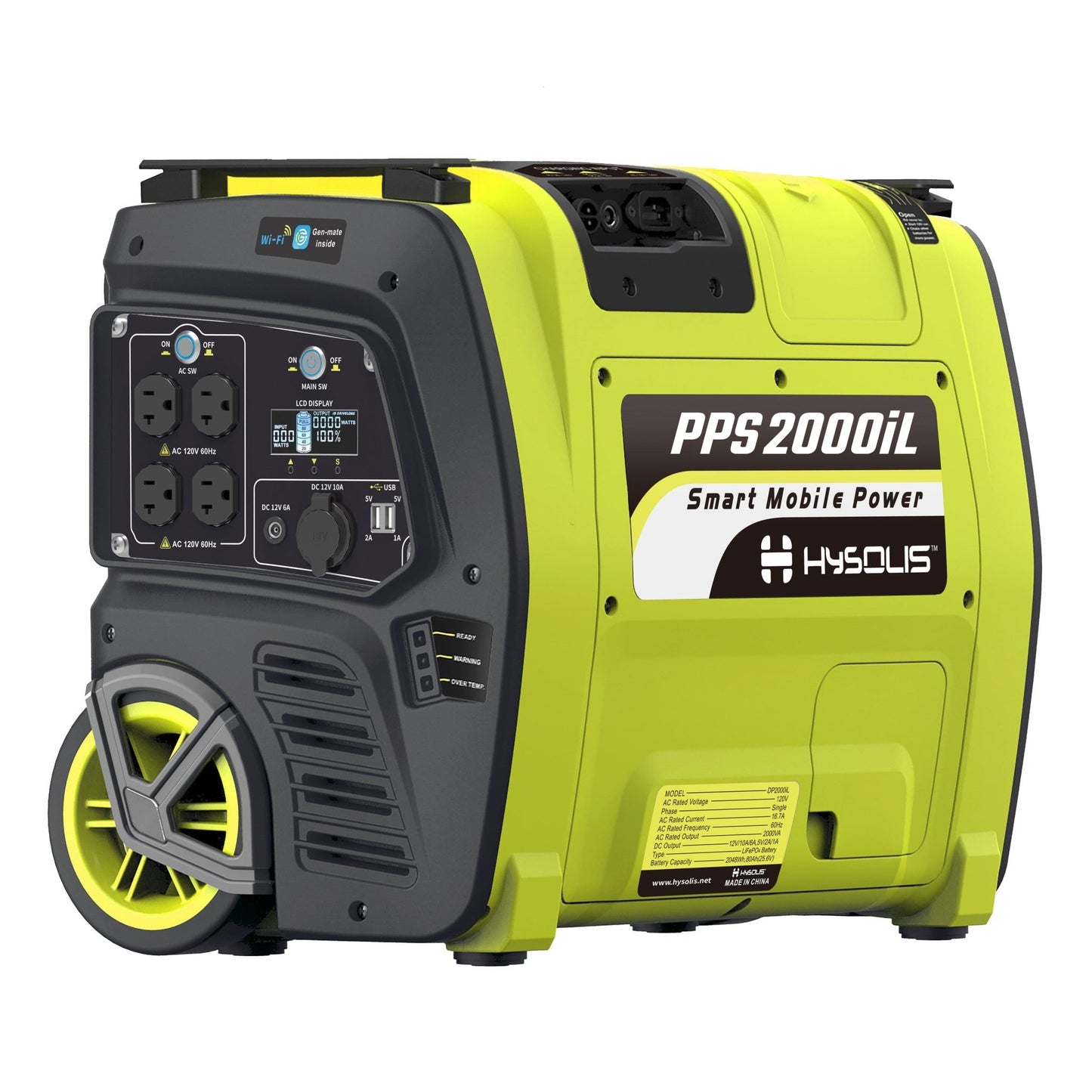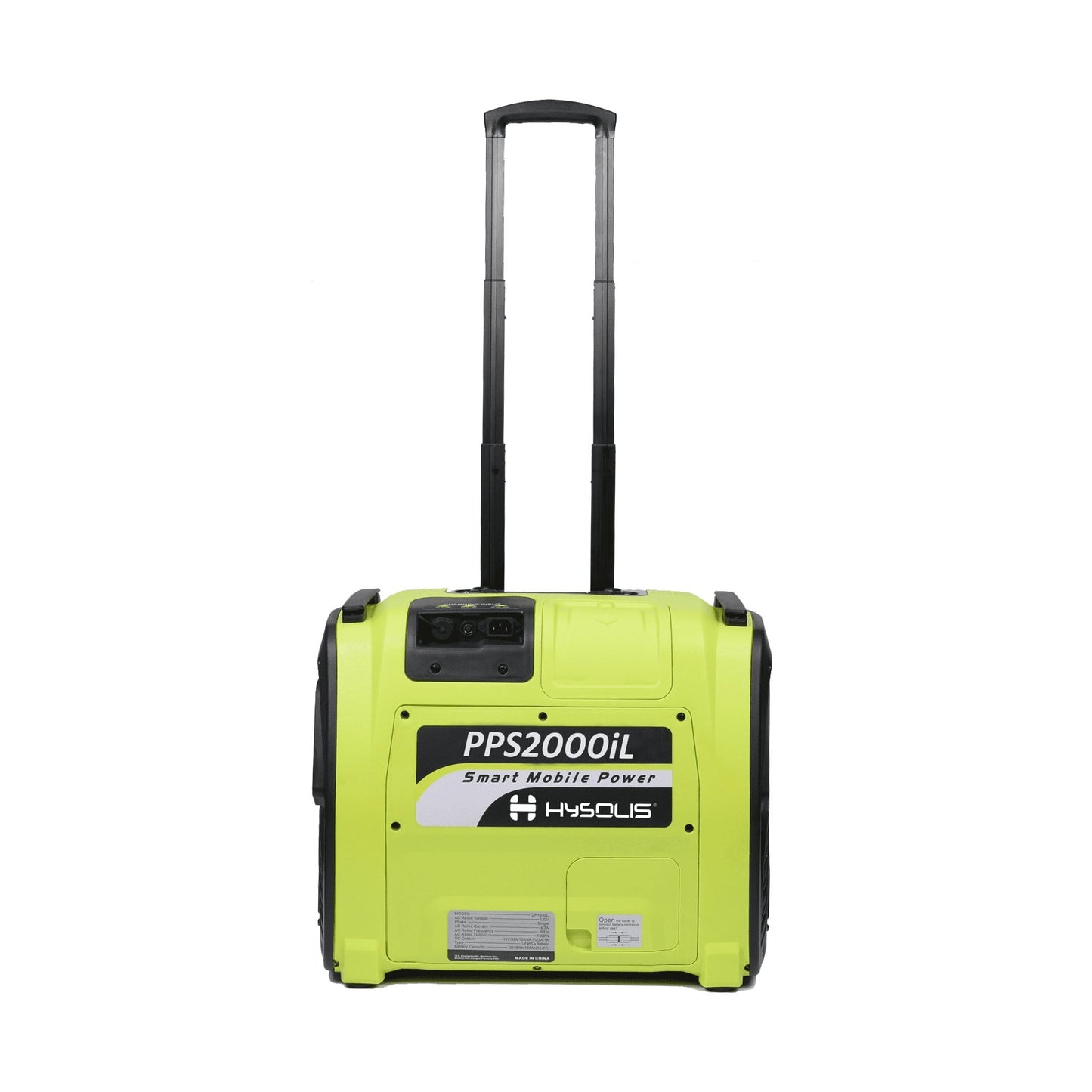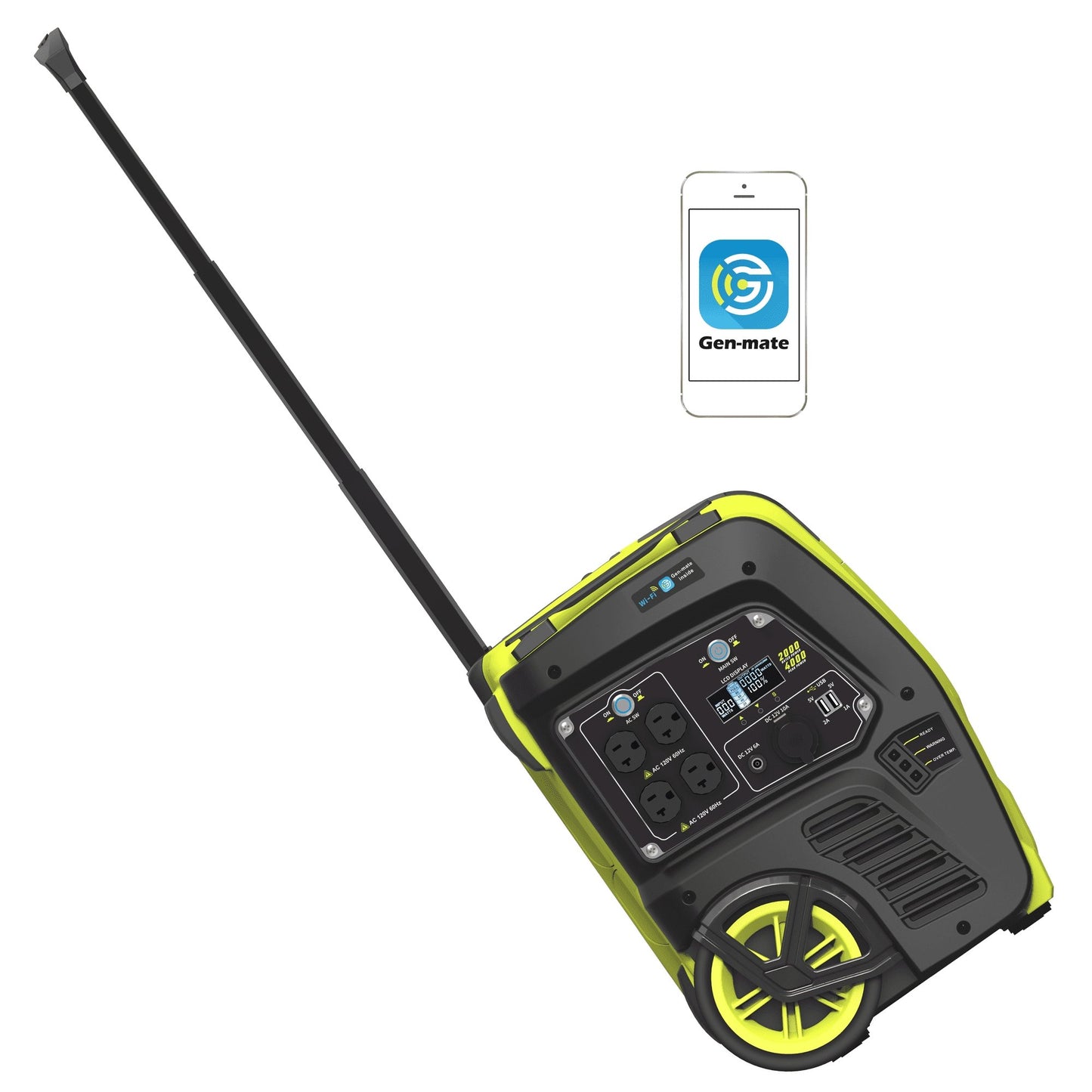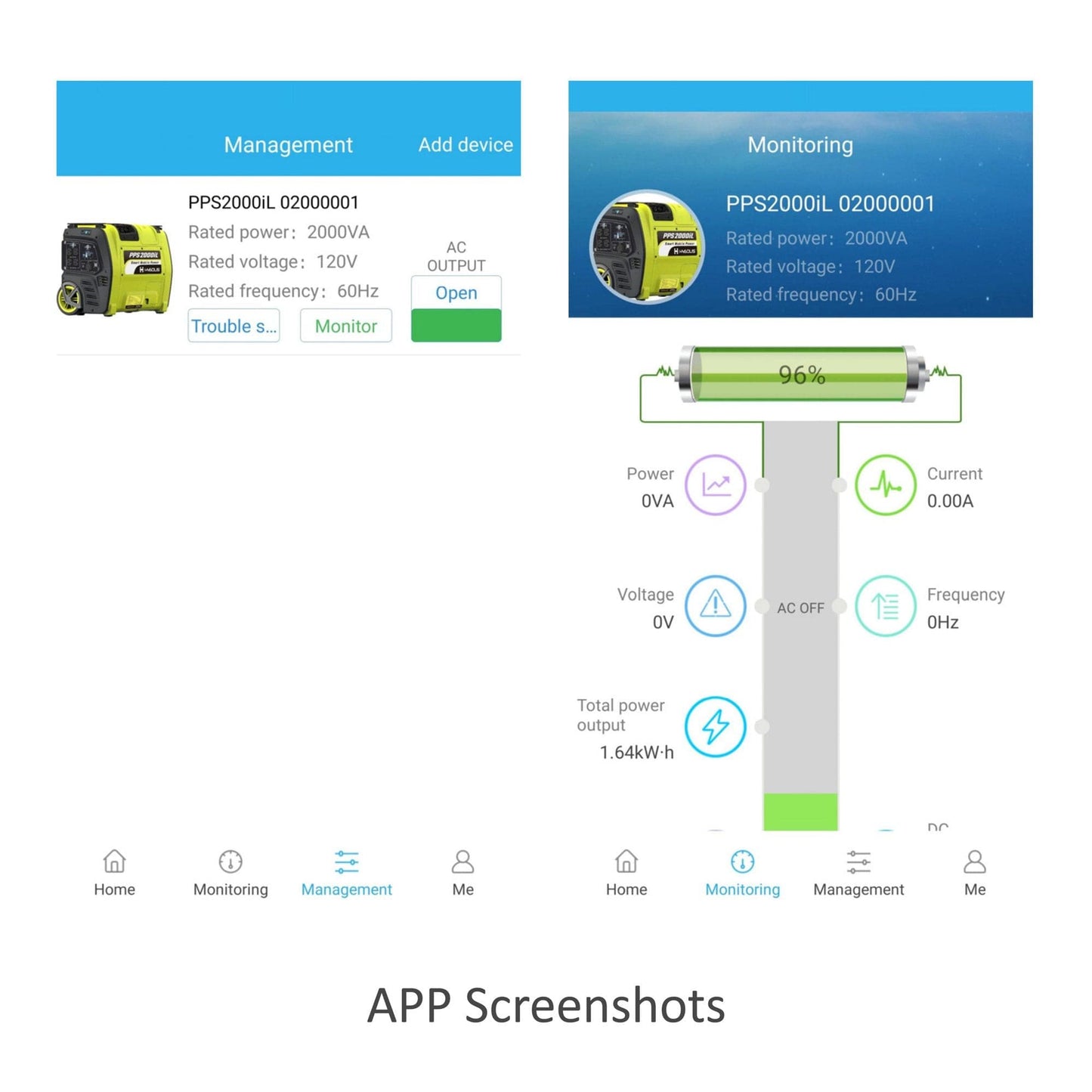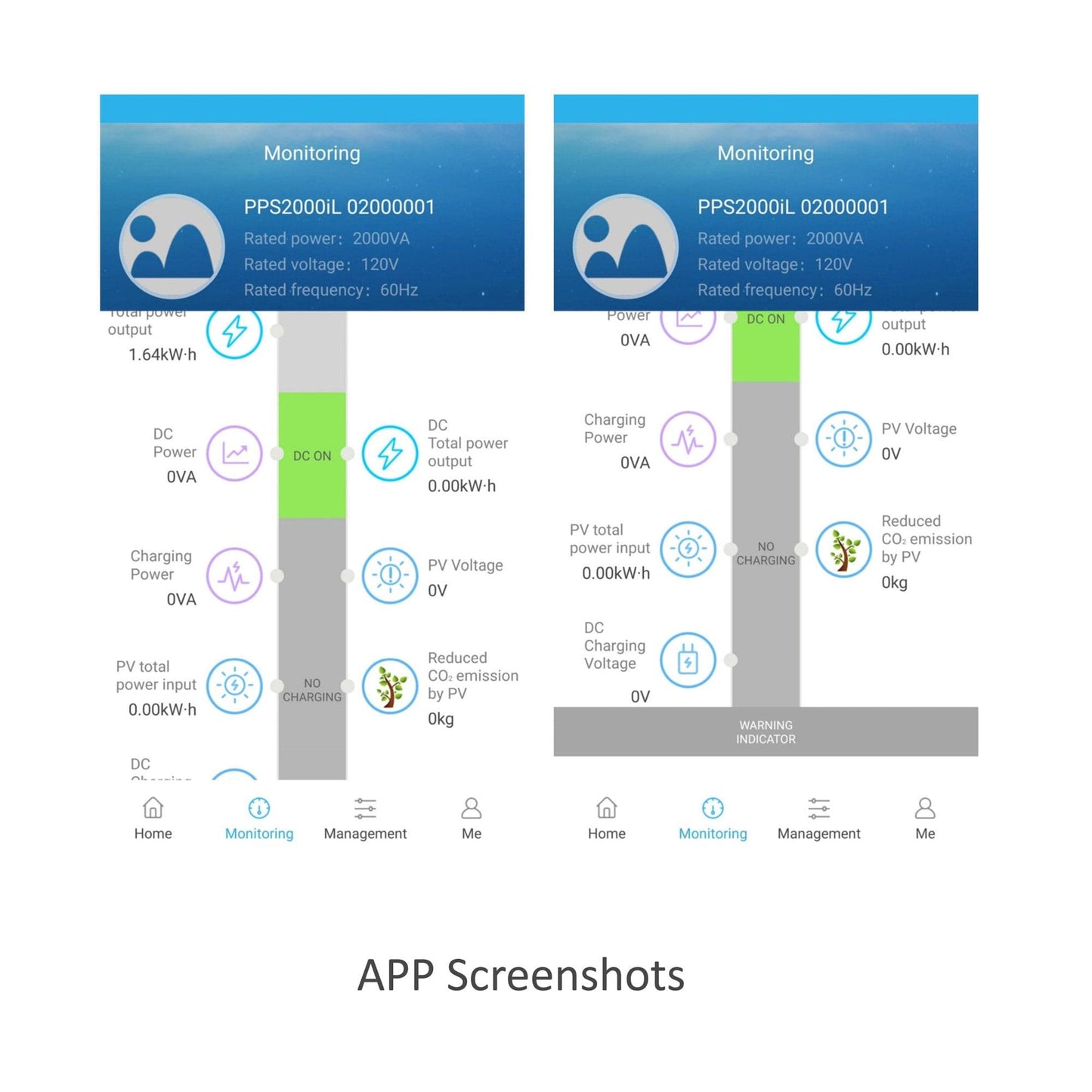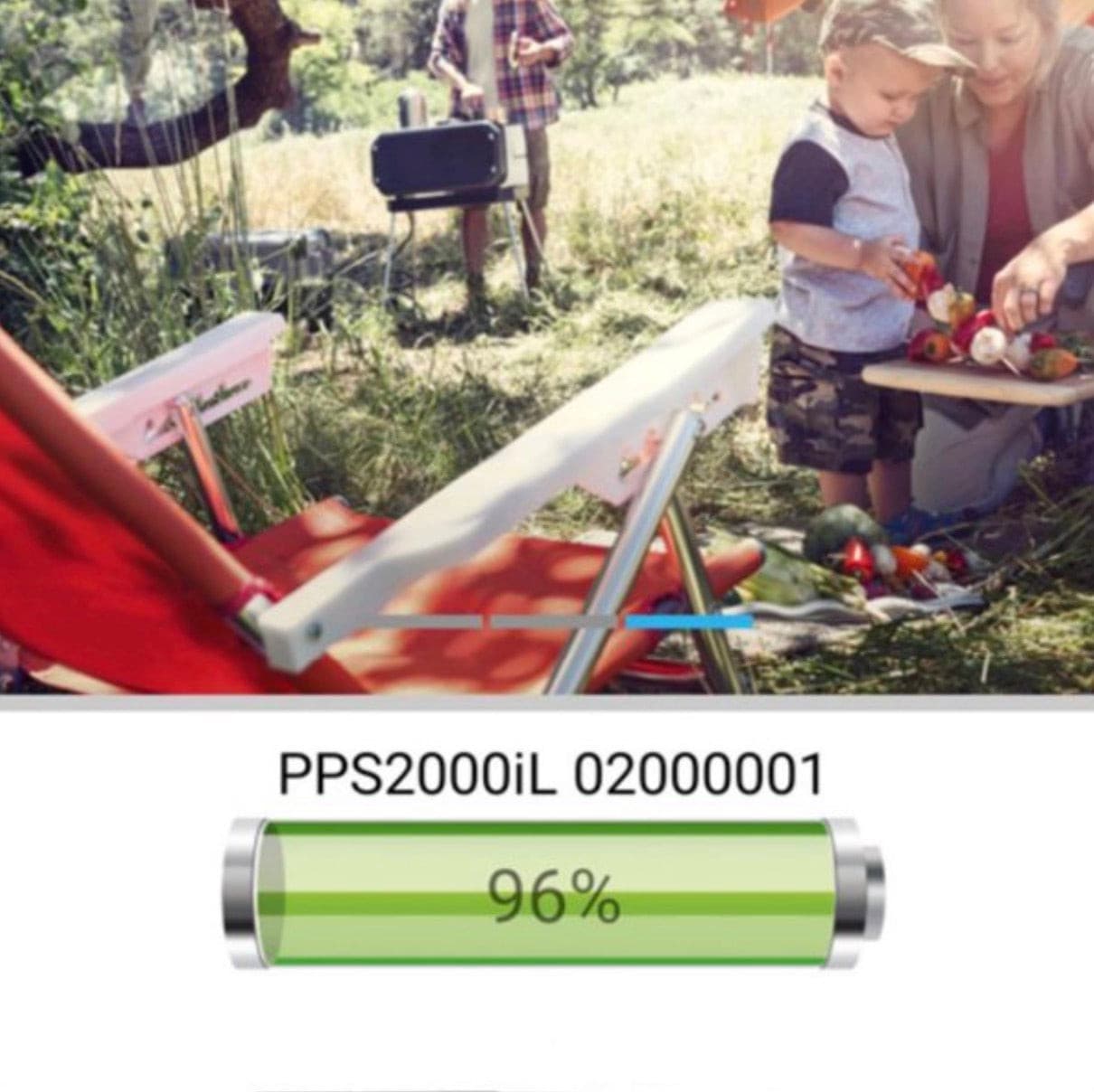 Hysolis MPS3K-4500 Power Station
Frequently Asked Questions
Can I use the solar generator at the same that it is charging?

Yes. This is called pass-thru charging and it's one of the most important features when considering any solar generator. This is because pass-thru charging is what allows you to use a solar generator as a long term/off grid power solution.

You can run your devices all day and night while simultaneously charging the generator during the 5-7 good sun hours each day.
About Hysolis
In an ever-more complex world, some simple facts remain. Here's one: whether you're a farmer, a businessman, a parent, or a child, you're probably going to need electricity for the foreseeable future. In the past decades, solar power has become more and more competitive (in terms of cost per kilowatt-hour) with the electricity produced in traditional coal and gas-burning power plants. Despite this, solar energy proponents have been criticized for promoting a subpar energy technology. The most common criticism of solar energy is its inconsistency. When the sun isn't shining, some people ask, what will supply your energy needs?

We have bridged this gap with cost-effective battery power stations. The cost of energy storage, particularly lithium battery storage, has reached a point where it can be economically feasible to manufacture and sell practical home-energy storage units. At the same time, the lifespan, safety, and usability of lithium energy storage technologies have all improved. Worry-free, "plug-and-play" lithium storage units are the new industry standard. At the moment, there is simply no better way to achieve energy independence, whether for full-time use or for emergency backup, than by using a high-storage-capacity, high-power-output lithium-ion power station.


Hysolis creates the most reliable, efficient, easy-to-use, powerful, and high-capacity power stations that remain cost-effective. We provide you, the customer, with energy that you truly own. By purchasing a Hysolis Power Station, you can free yourself from the grid, attaining a profound independence. This is our commitment: we provide you with the means to create your own electricity. In our world, this is an invaluable asset.

​

We are and will remain steadfastly devoted to our customers. You are the reason we work. We will always be here to help you.
Hysolis Products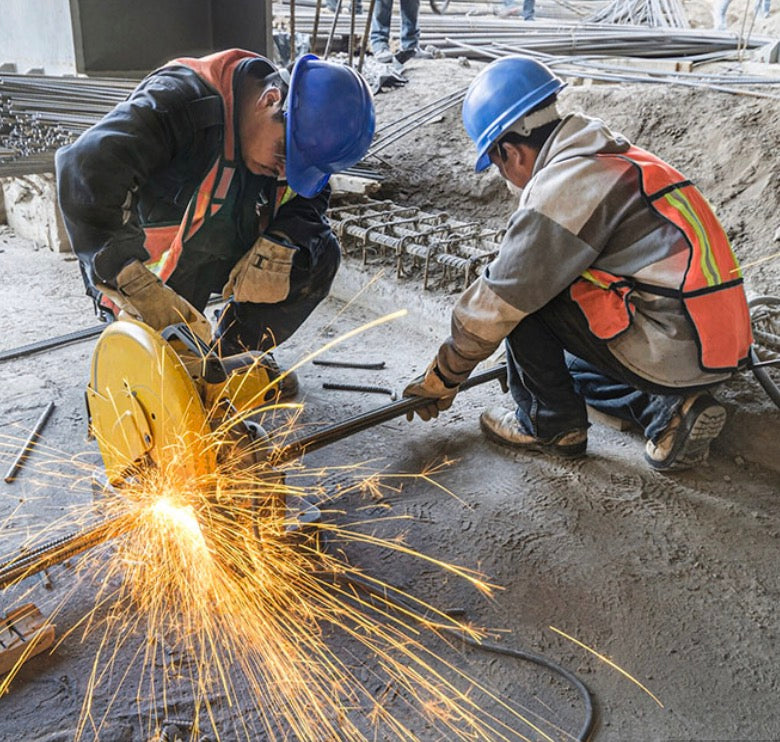 Power Stations

Every power station features a high-capacity battery bank charged by an advanced battery management system (BMS); a robust, high-output, and programmable inverter; a solar charge controller with maximum power point tracking (MPPT) technology; an informative LCD display that shows real-time running statuses; multiple input/output ports; full system breakers; and a comprehensive dual-CPU system that manages energy input/output and features over-charge/discharge , over/under-voltage, over-temperature, and over/under-current protections across the board.
Solar Panels

Every Hysolis solar panel is durable and efficient. Wattages range from 100 to 310 Watts. Each panel is warrantied to 80% of its maximum power capacity for 25 years.
Accessories

We offer carefully-engineered accessories ranging from MC4 connectors/cables to carrying cases and stands. Their high quality of manufacturing quality becomes apparent as soon as you hold one of our accessories in your hand.
Hysolis Guarantee

All of our products are sold with a free warranty. Your Hysolis product shouldn't be defective. But, if it is, the replacement is on us.