Mango Power 200w Solar Panel
Pair of Mango Power Solar Panel Solar Move 200W (36V)
Regular price

Price:

$599.00 USD

Regular price

List Price:

$998.00 USD

Sale price

Price:

$599.00 USD

You save:

$399.00 USD (40%)

Unit price

per
4% off, Free Shipping & Tax Free| Coupon Code:MangoPower | Ends:
Shipping Information

Free Shipping to Contiguous United States| We do not ship to Alaska, Hawaii, American Samoa, Guam, Northern Mariana Islands, Puerto Rico, U.S. Virgin Islands
30 Days Price Match Guarantee
ecopowerit will refund you the difference if you find a lower price from us within 30 days of your purchase, shop with confidence.
Share
22% High Conversion Rate: Built with ETFE Solar Cell Lamination, higher than other conventional panels
Convenient Carrying: The panel features magnetic pads so it can be folded up tightly, allowing for convenient transportation
Easy to Set up & Save Space: Only use few seconds to set up, the solar panel stands firm thanks to its 3 kickstands
IP67 Waterproof & Durable: Adopts the ETFE-laminated case ensures the solar panel is durable and long lasting and IP67 Waterproof Rating allows the durable material made solar panel to withstand harsh and wet weather
What You Get: Pair of Mango Power200W Solar Panel, 200W Solar Panel Protective Case, User Manual and Warranty Card, and friendly local/online customer service
Tech Specs
Specs of Mango Power Solar Panel Solar Move 200W (18V)
General
| | |
| --- | --- |
| Product | Solar Move 200W (18V) |
| Peak Power | 200W |
| Solar Cell Lamination | ETFE |
| Cell Efficiency | 22% |
| Voltage at Max Power | 20.16V |
| Current at Max Power | 9.92A |
| Open Circuit Voltage | 24V |
| Short Circuit Voltage | 10.46A |
| Operation Temperature | -4 ℉~ 140 ℉ (-20℃ ~ 60 ℃) |
| Best Working Temperature | 77 ℉ (25 ℃) |
| Folding Number | 4 |
| Dimension (Unfolded) | 89.37 * 21.26 * 0.98 inch (2270*540*25 mm) |
| Dimension (Folded) | 23.74 * 21.26 * 1.50 inch (603*540*38 mm) |
| Net Weight | 22.93 ibs (10.4 Kg) |
| Warranty | 12 Months |
What"s In The Box
1. 200W Solar Panel  2. 200W Solar Panel Protective Case  3. User Manual and Warranty Card
User Manuals
Mango Power Union & mPanel Connection Diagram
Installation
Mobile App
Polices
---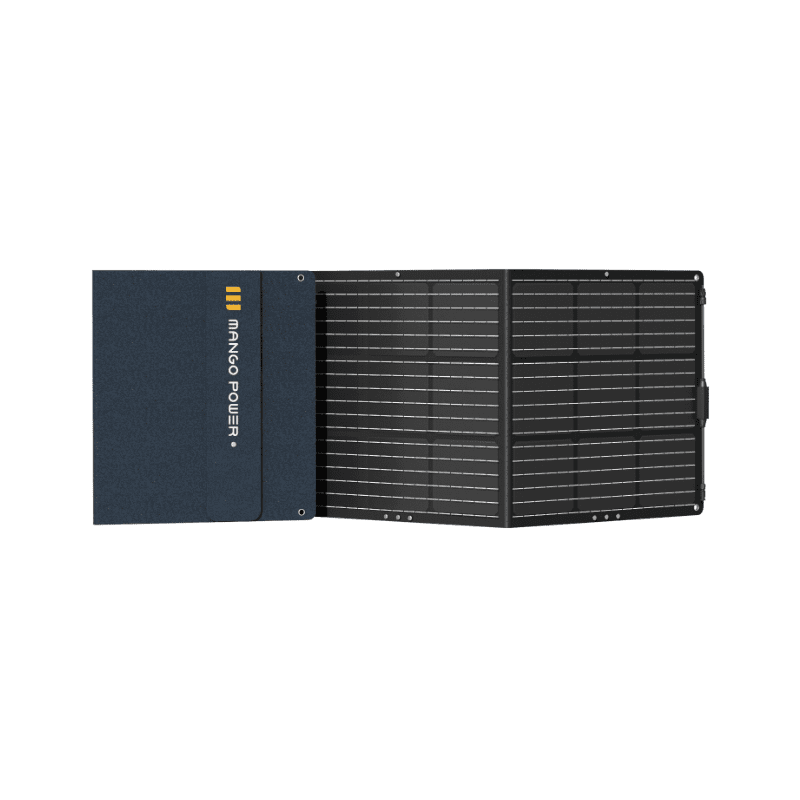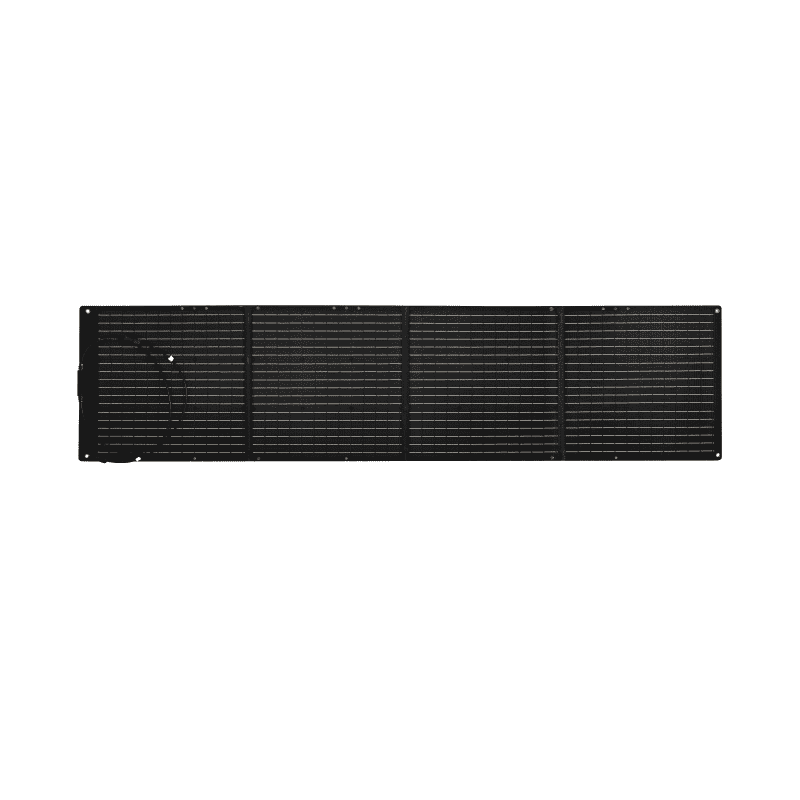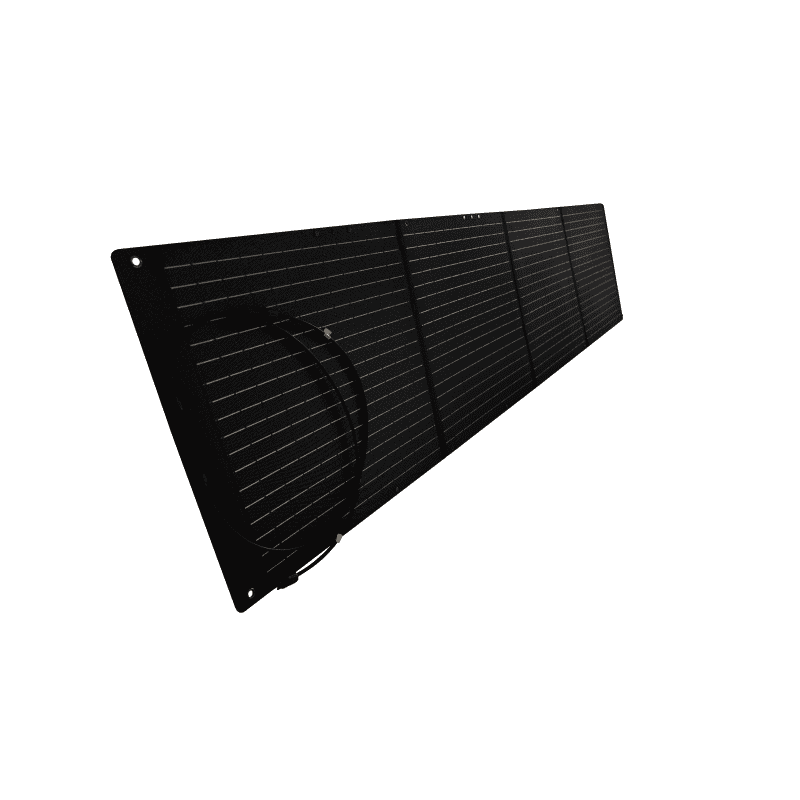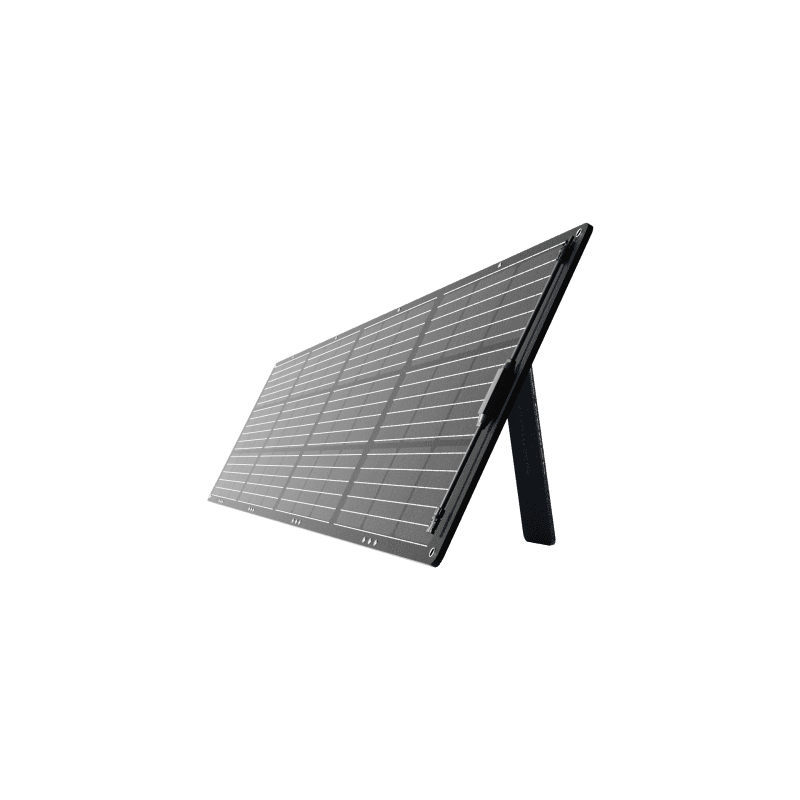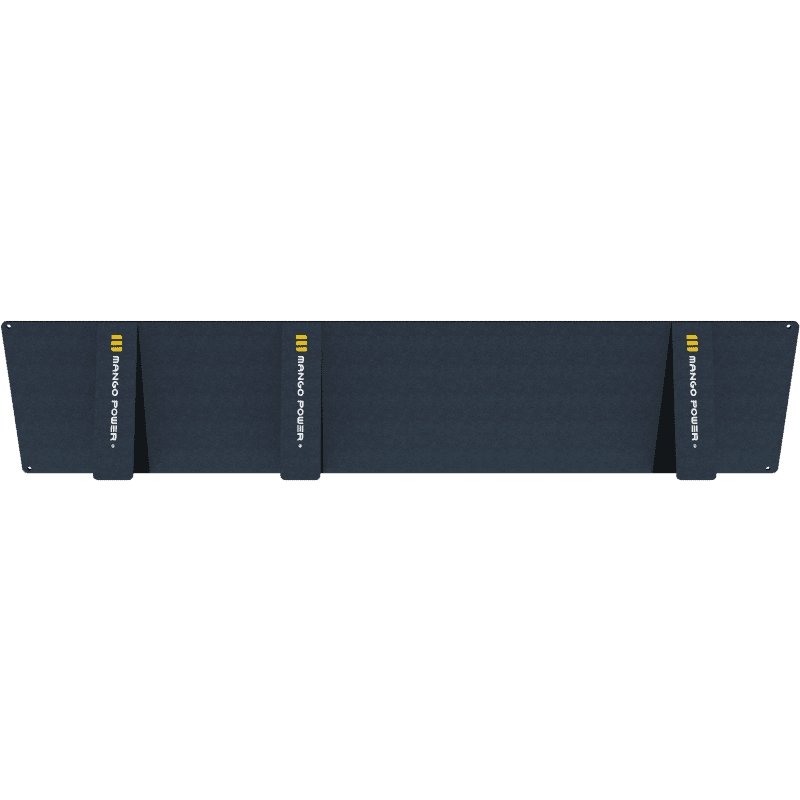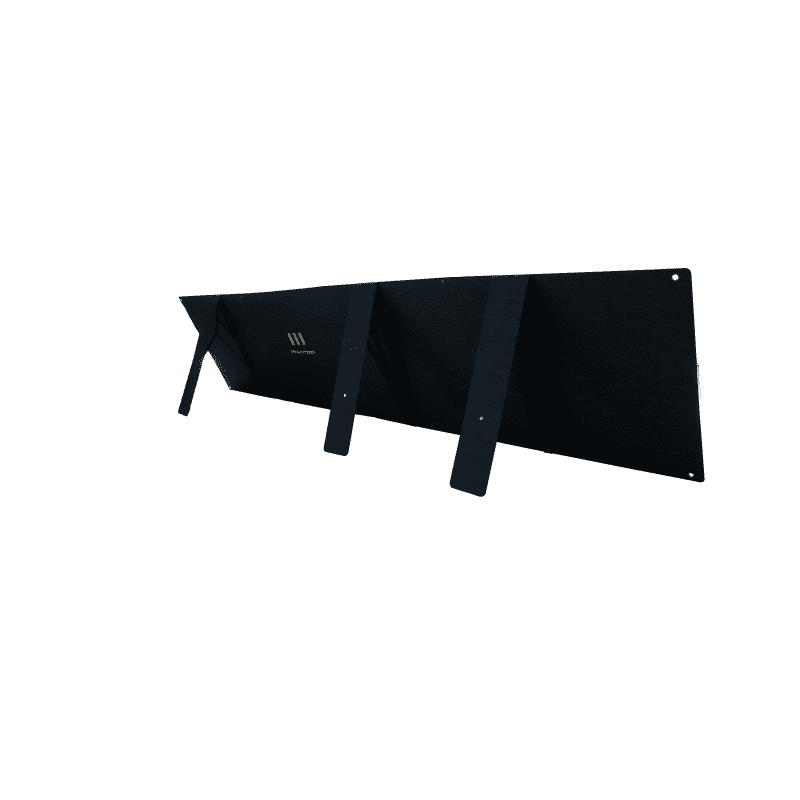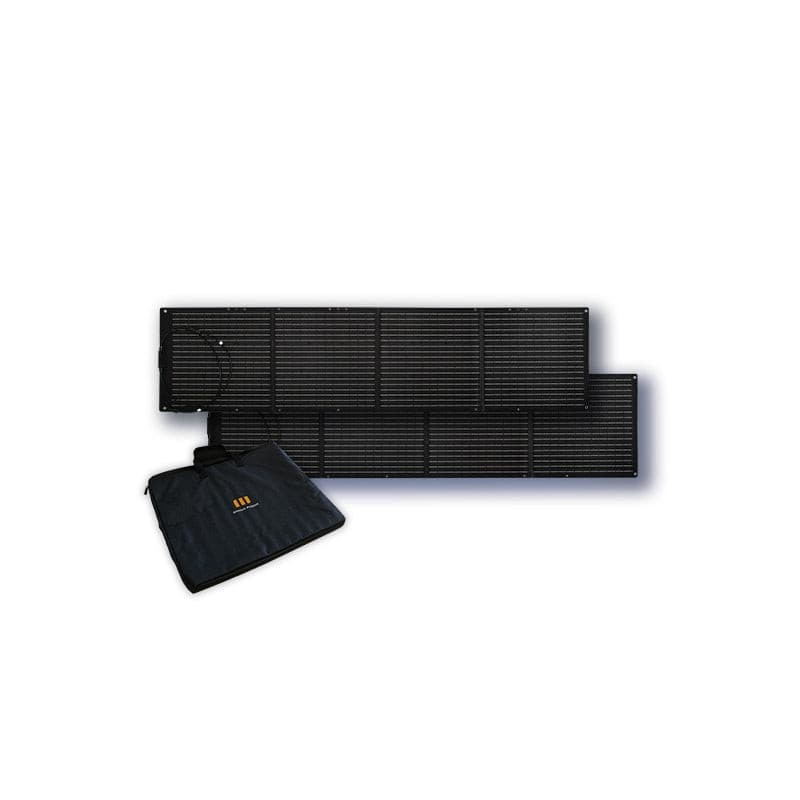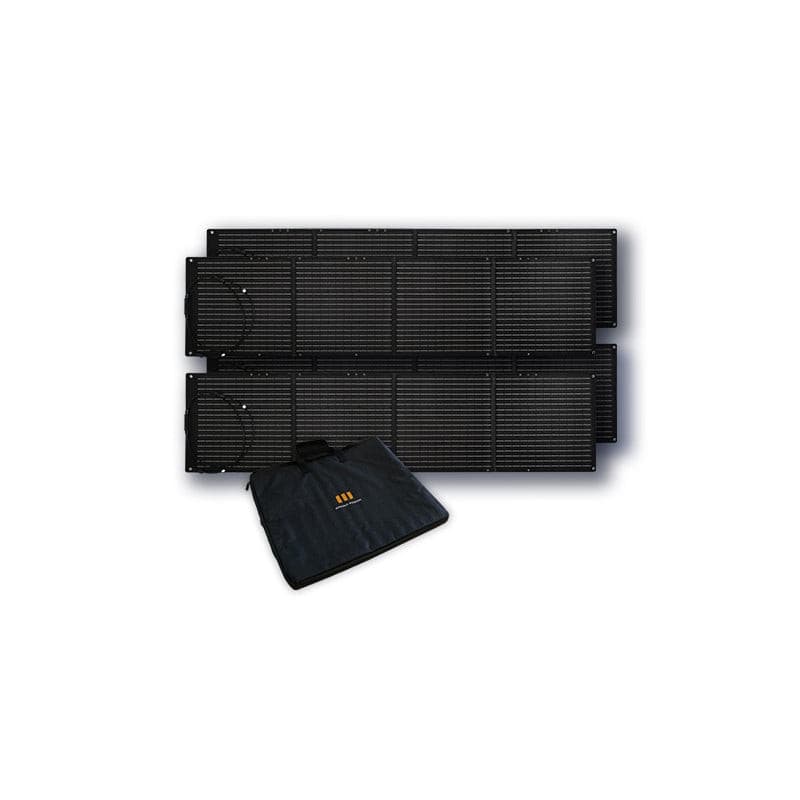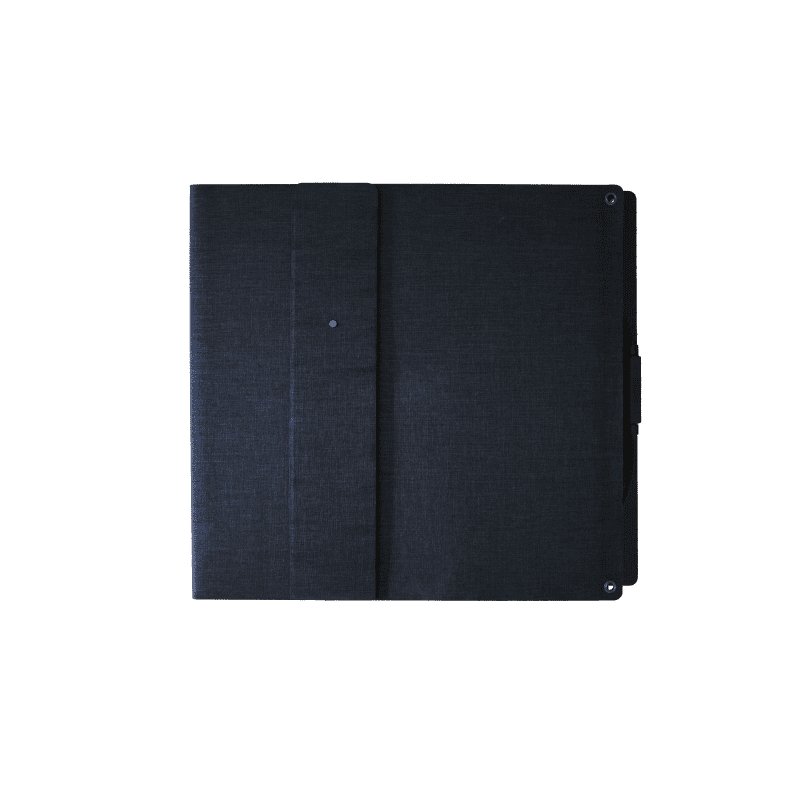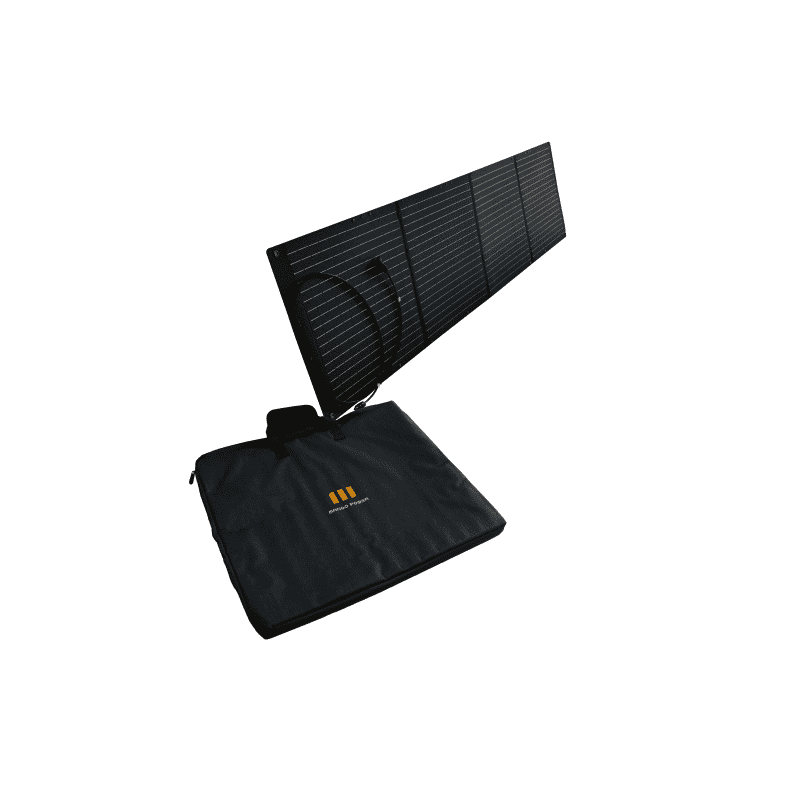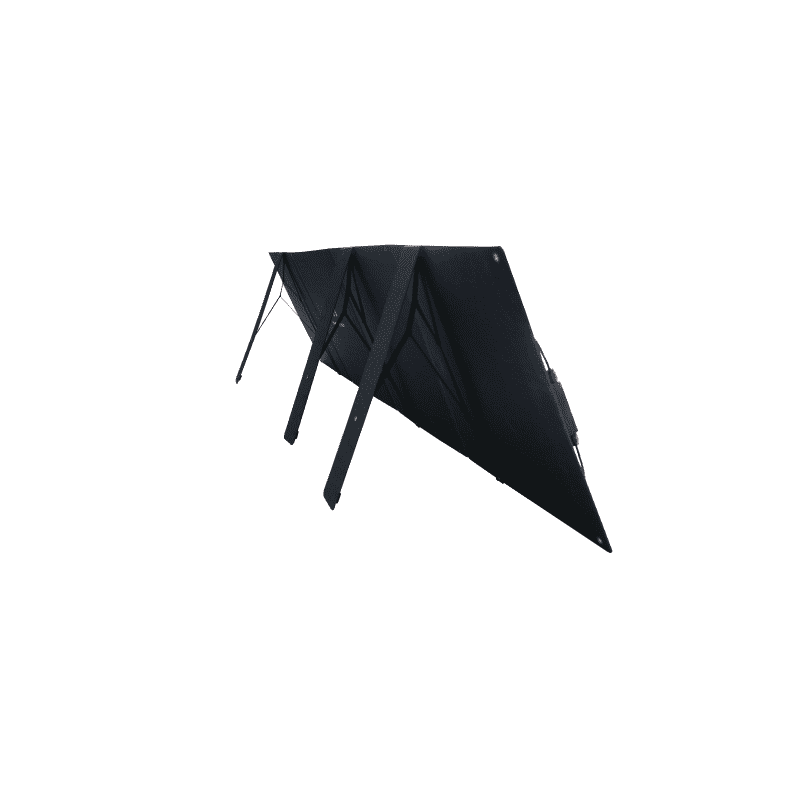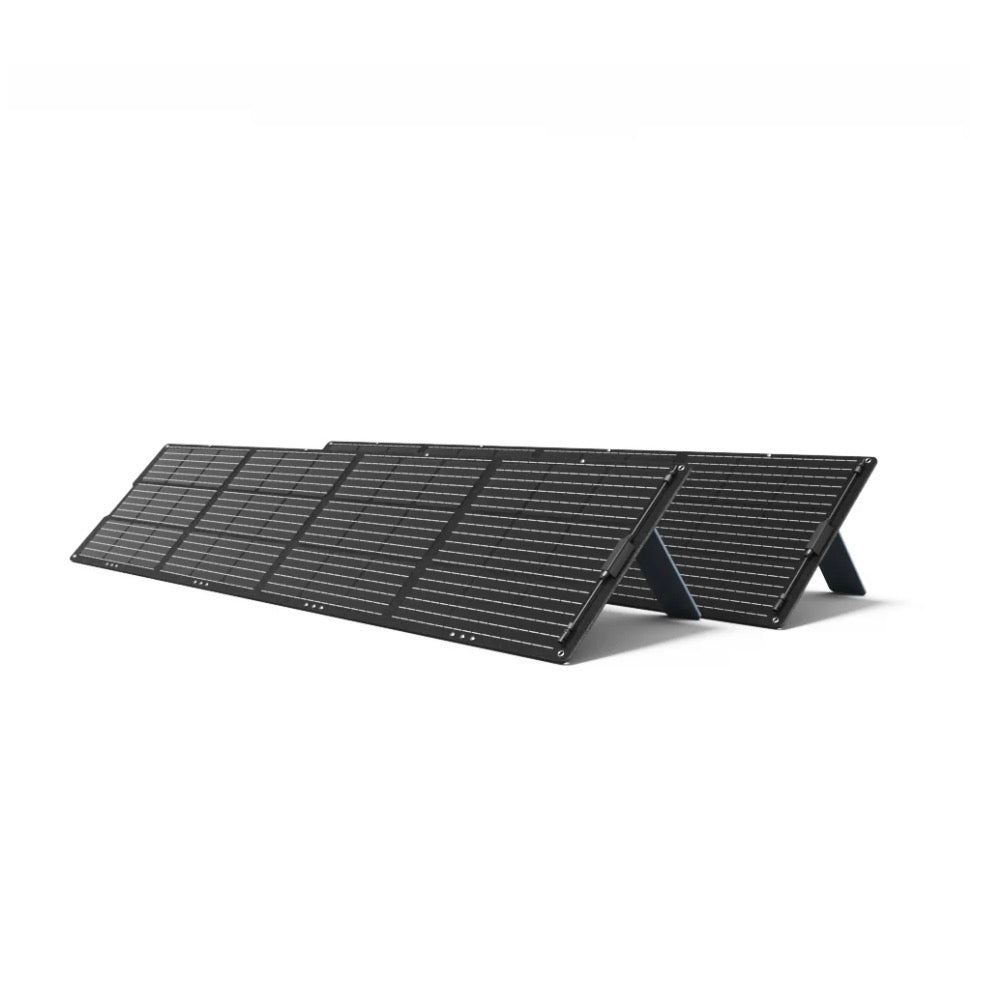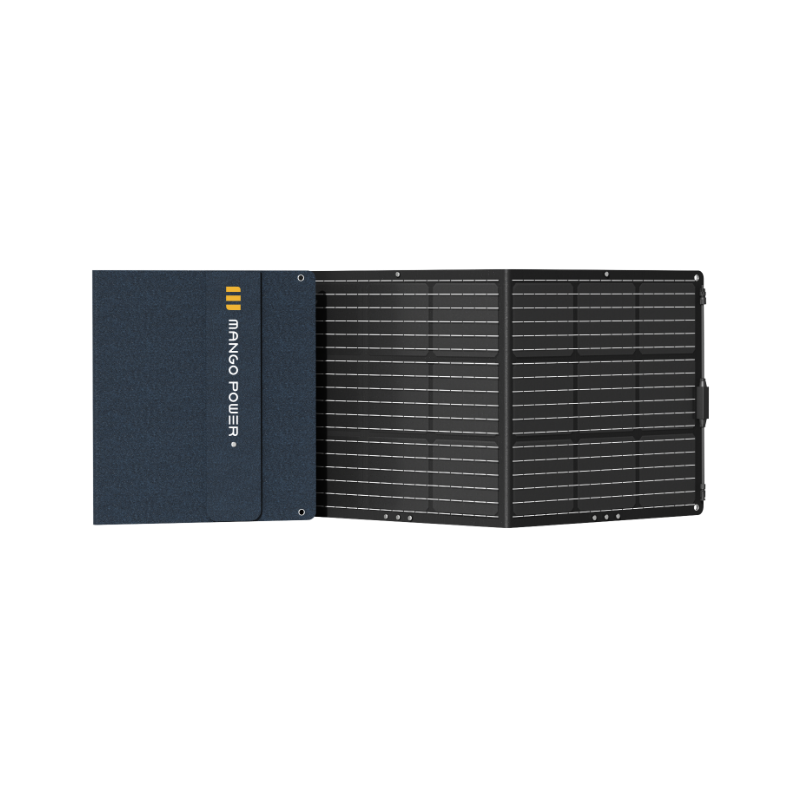 Solar Move 200W Solar Charge Anywhere
Connect it and leave it. Mango Power Solar Move 200 is set to keep your solar generators juiced as long as there is sunlight. Power your everyday appliances at home and off-grid with sustainable solar energy.
 WATCH VIDEO
4 Steps to Get Connected
At a few seconds to set up, the solar panel stands firm thanks to its 3 kickstands.
Get connected easy and fast.
 WATCH HOW-TO VIDEO
Step1: Take out the solar panel and adjsut the placement angel.
Step 2: (Optional) Series connection of 2 solar panels:Connect the male connector of one solar panel to the female connector of theother solar panel.
Step 3: Connect the solar panel MC4 connectors PV inputcables (PV input cables can be found Mango Power Stations accessories)
Step 4: Connect the PV input cable to MangoPower Stations.
Frequently Asked Questions
Does the 200W solar panel generate a full 200W of power?

The maximum power is 200W. In some cases, the power is less than 200W because:1) Light condition. The amount of light shining on the panel will result in fluctuations to the power output.2) Weather condition. It will affect the amount of sunlight that shines on the panel. It is more likely to achieve higher power in sunny days than hazy, cloudy or rainy conditions.3) Surface Temperature. The lower the surface temperature of the panel, the more power will be produced.4) Sunlight Angle. In optimal light conditions, the sun's rays should remain perpendicular to the surface of the panel for best performance. Power output is only marginally impacted by sunlight hitting the panel within 10° either side this 90° angle.5) The surface of the solar panel should not be shaded during use. Shading caused by shadows, foreign objects and glass can all greatly reduce power output.
Is it waterproof?

Yes. It is IP67 waterproof.
Can I install it on the roof?

No. The Solar Move 200 is a portable Solar Panel.
Will this Solar Move 200W work with the Mango Power Station?

For the Mango Power E and Mango Power Union, you need 4 Solar Panels in a series connection conditions.
Can I use Mango Power Solar Move 200 to charge the 3rd party power station?

Yes, as long as it1) has MC4 connectors;2) supports the output specifications of Mango Power solar panels.
How do I choose solar panels for my solar generator?

Review the PV input requirements of the solar generator.1) Review the output specifications of solar panels.2) Calculate the total voltage, current, and wattage of solar panels.3) Consider the solar input connectors.
How do I maximize the efficiency of solar panels?

Here are some tips for the set up:1) Set up your panels correctly: The orientation as well as the angle it tilts at should be right.2) Avoid shadow areas: Any amount of shadow will affect solar panel production.3) Keep your panels clean: Dirt or debris reduces the panel's efficiency.4) Don't get panels too hot: Good air circulation or a cool atmosphere around panels will help.
Is the solar charge controller mode MPPT or PWM?