Anker PowerHouse 767 - Power Ready for Anything
Anker|760 Portable Power Station (2048Wh) Expansion Battery
Regular price

Price:

$1,499.00 USD

Regular price

List Price:

Sale price

Price:

$1,499.00 USD

Unit price

per
2% off, Free Shipping & Tax Free| Coupon Code:Anker | Ends:
Shipping Information

Free Shipping to Contiguous United States| We do not ship to Alaska, Hawaii, American Samoa, Guam, Northern Mariana Islands, Puerto Rico, U.S. Virgin Islands
30 Days Price Match Guarantee
ecopowerit will refund you the difference if you find a lower price from us within 30 days of your purchase, shop with confidence.
Share
Anker 760 Portable Power Station (2048Wh) Expansion Battery
Long-Lasting Portable Power Station With a 10-Year Lifespan:

With our proprietary long-lasting technology InfiniPower™, combined with LiFePO4 batteries, ultra-durable electronic components, a smart temperature control system that monitors temperature up to 100 times per second, and impact-resistant structural design, Anker Expansion Battery

760

is built to last over a decade, even with

everyday

use.
Double the Power:

Use

760

Expansion Battery (2048Wh) with Anker

PowerHouse

767

(2048Wh) and scale up the battery capacity to 4096Wh.
Extremely Durable and Safe:

Drop-proof unibody design, electronic components with a 50,000-hour lifespan, and a ventilation grille for better heat dissipation show that

760

Expansion Battery is designed for the long run. A secure 3-point protective clasp safeguards the battery and ensures no leakage current occurs while charging.
5-Year Full-Device Warranty:

Instead of the average 2 years, Anker

760

Portable Power Station Expansion Battery is designed to reliably power your devices every day for 10 years. Additionally, it offers a superior 5-year full-device warranty for a guaranteed, worry-free experience.
What You Get:

Anker

760

Portable Power Station Expansion Battery (2048Wh), user manual, battery-to-host cable, 5-year warranty, and our friendly customer service.
Tech Specs
Specs - Expansion Battery
| | |
| --- | --- |
| Rated Capacity | 51.2V 40,000mAh/2048Wh |
| Battery Type | LiFePO4 Batteries |
| Dimensions | 44.3 × 26.8 × 23.8cm, 17.44 × 10.6 × 9.4in |
| Net Weight | 20.7kg/45.6lb |
User Manual
Anker|PowerHouse767 Expansion battery User Manual
Shipping, Returns & Refunds
---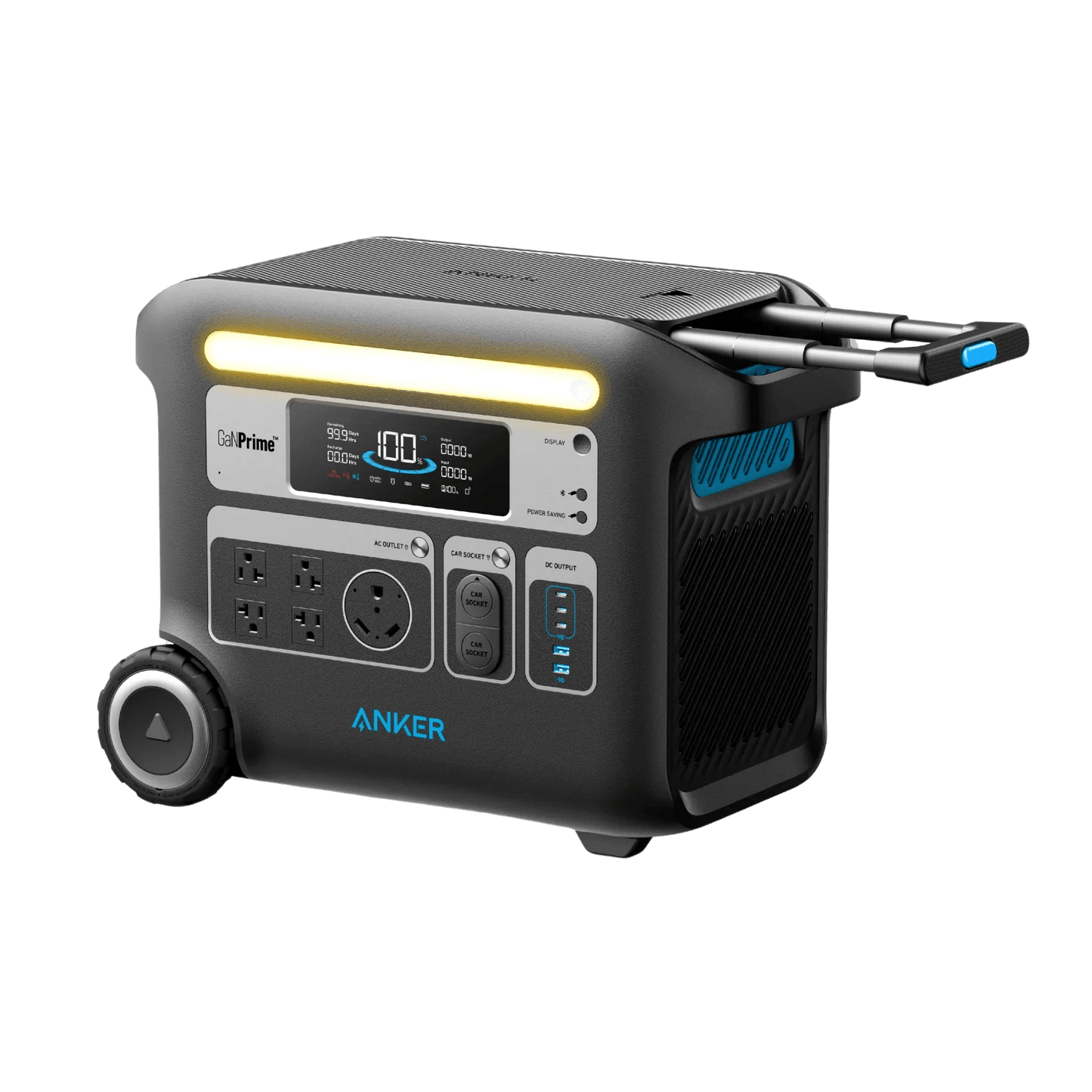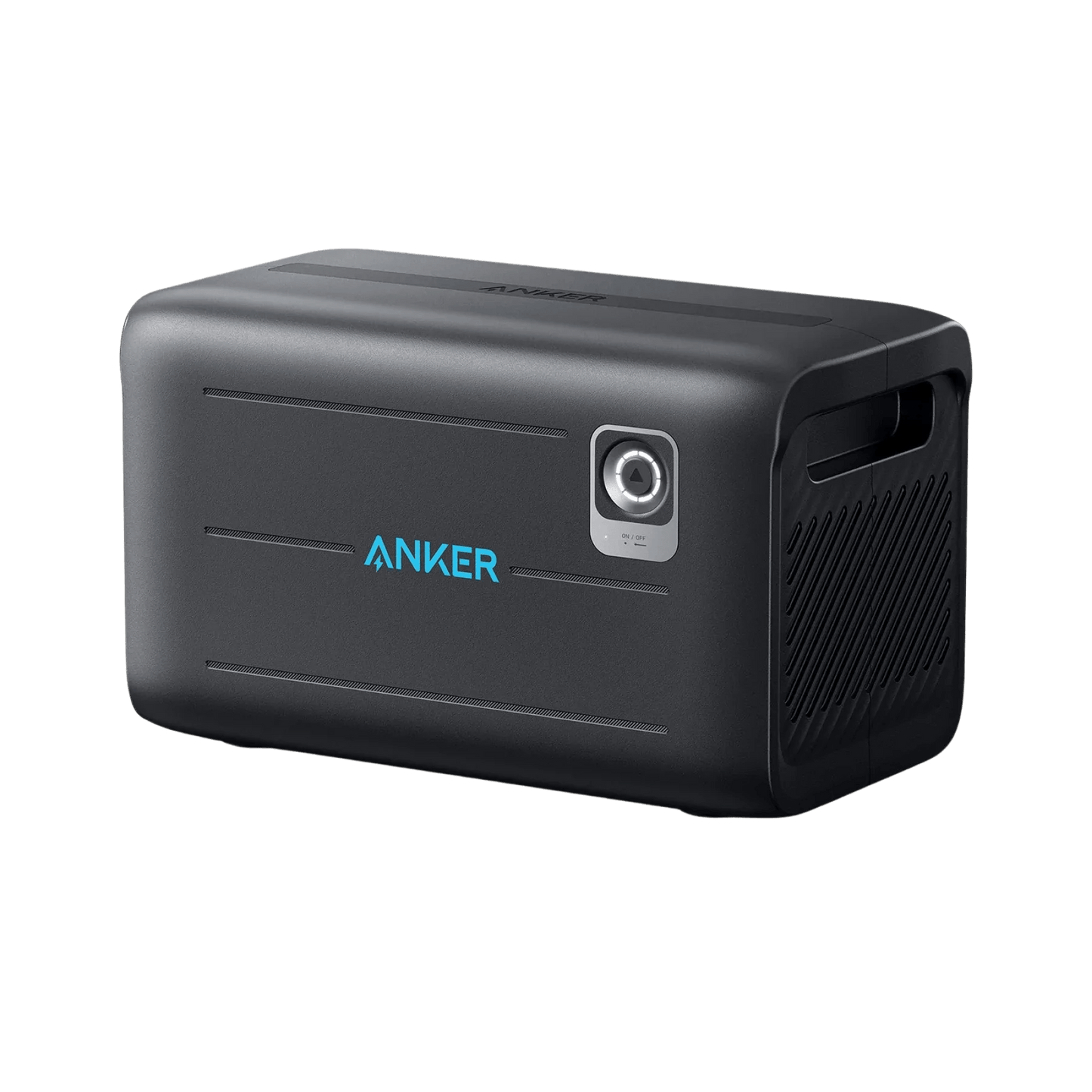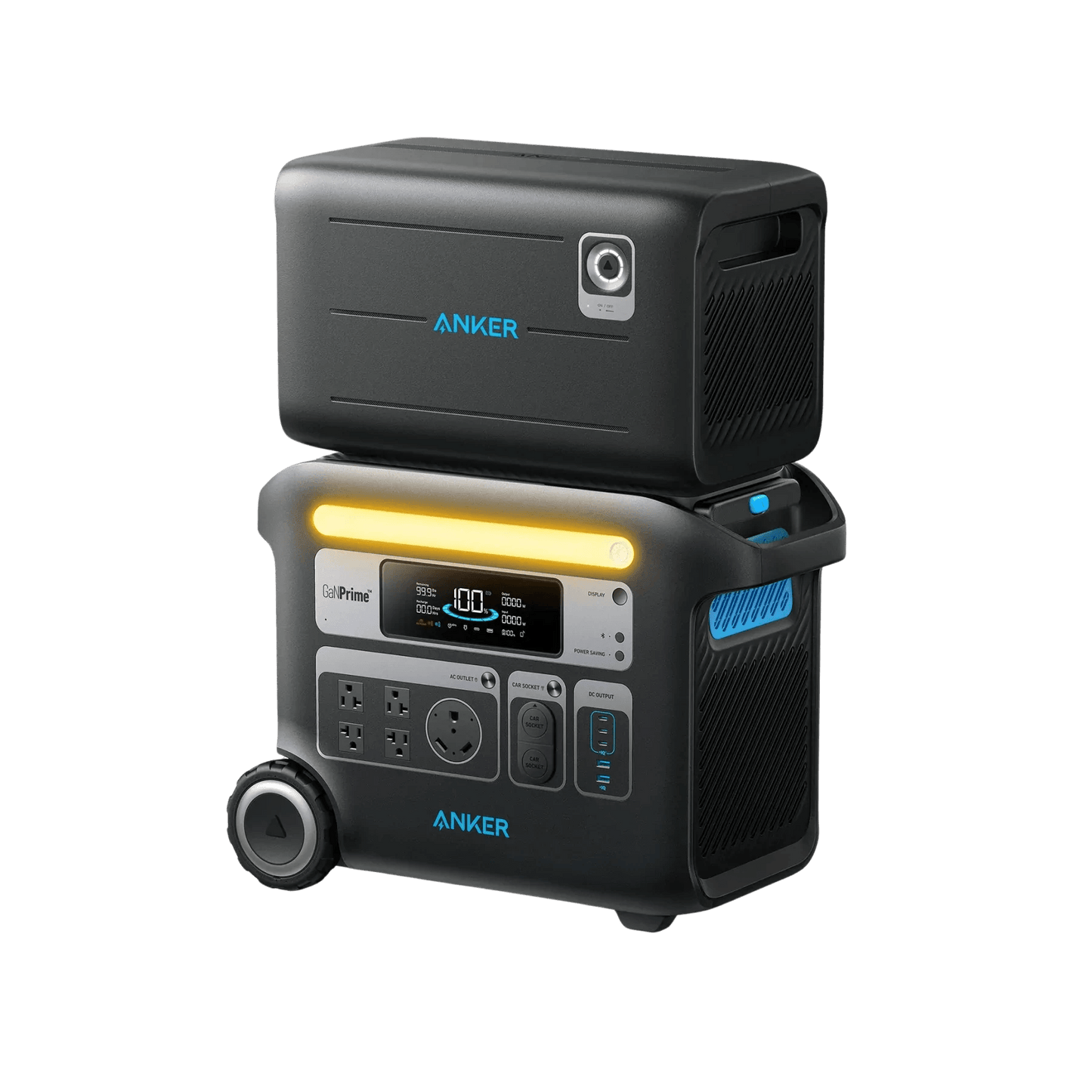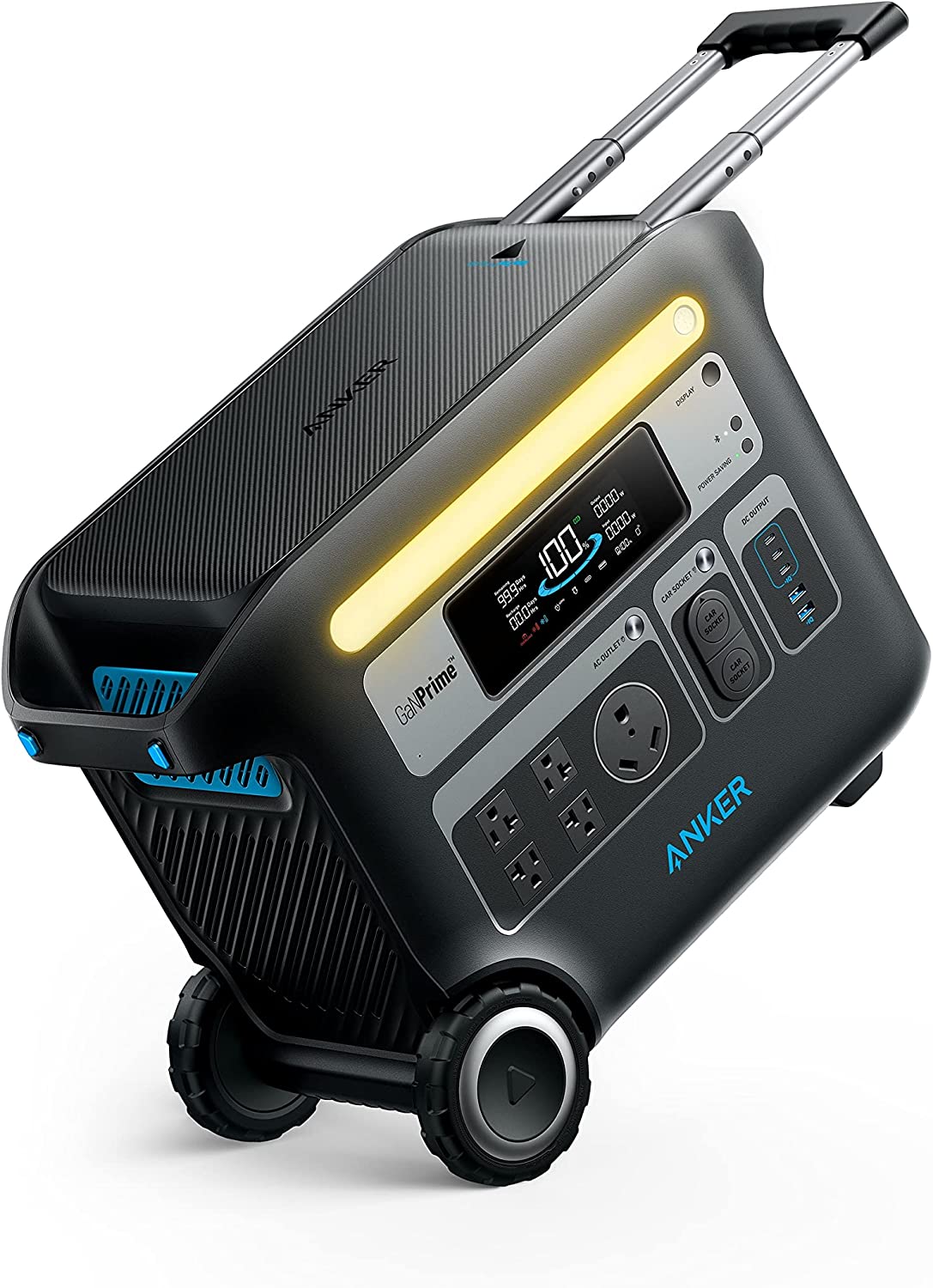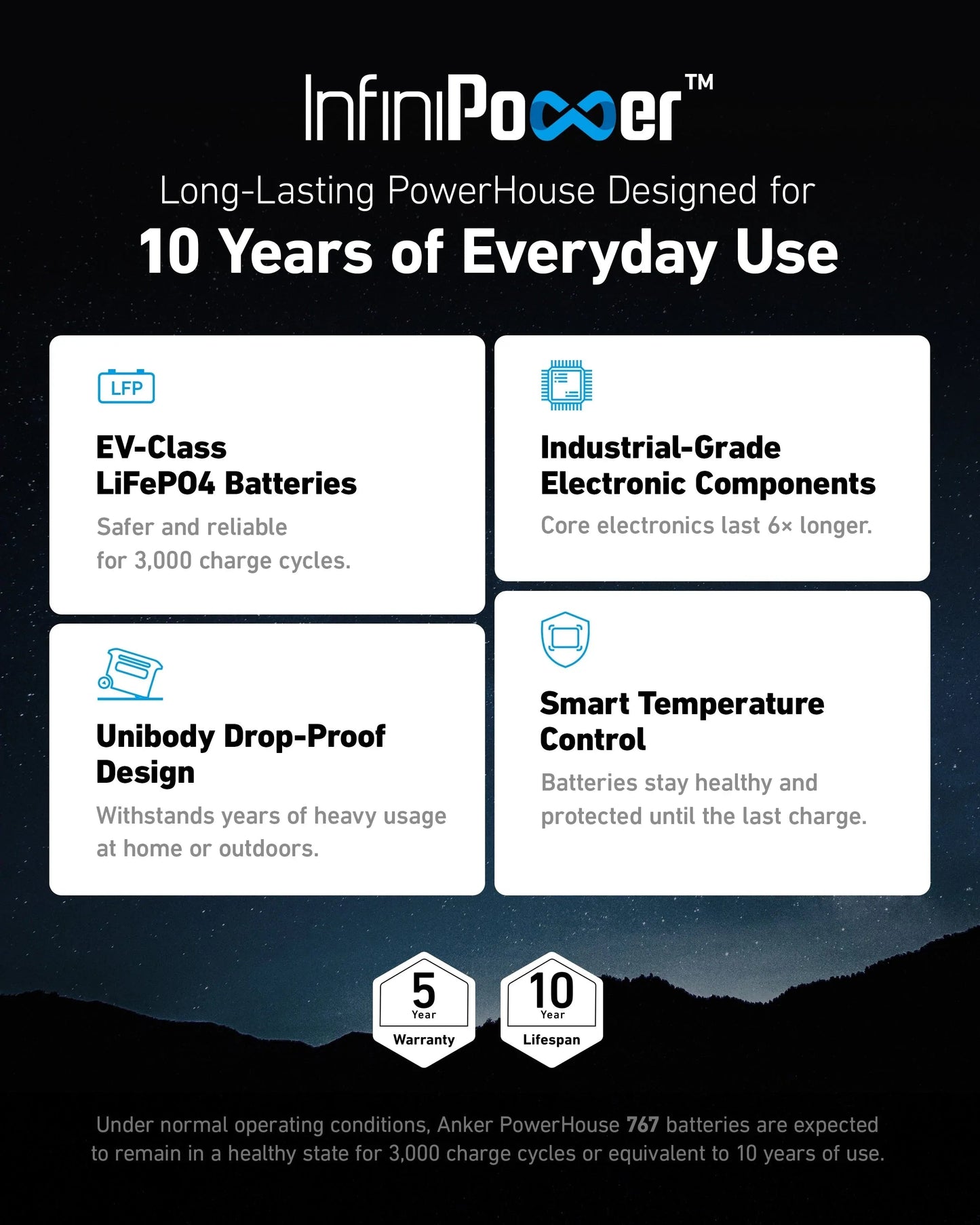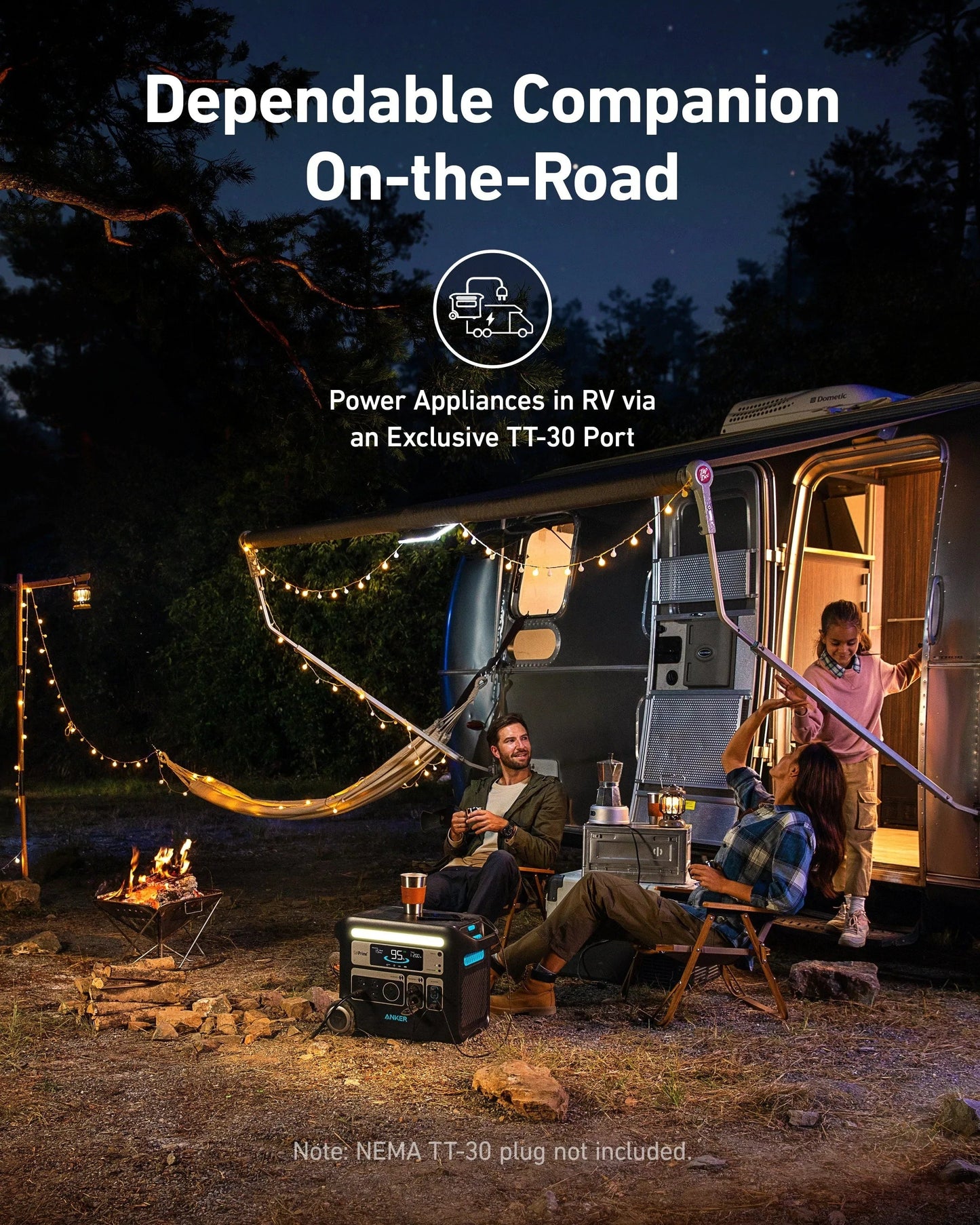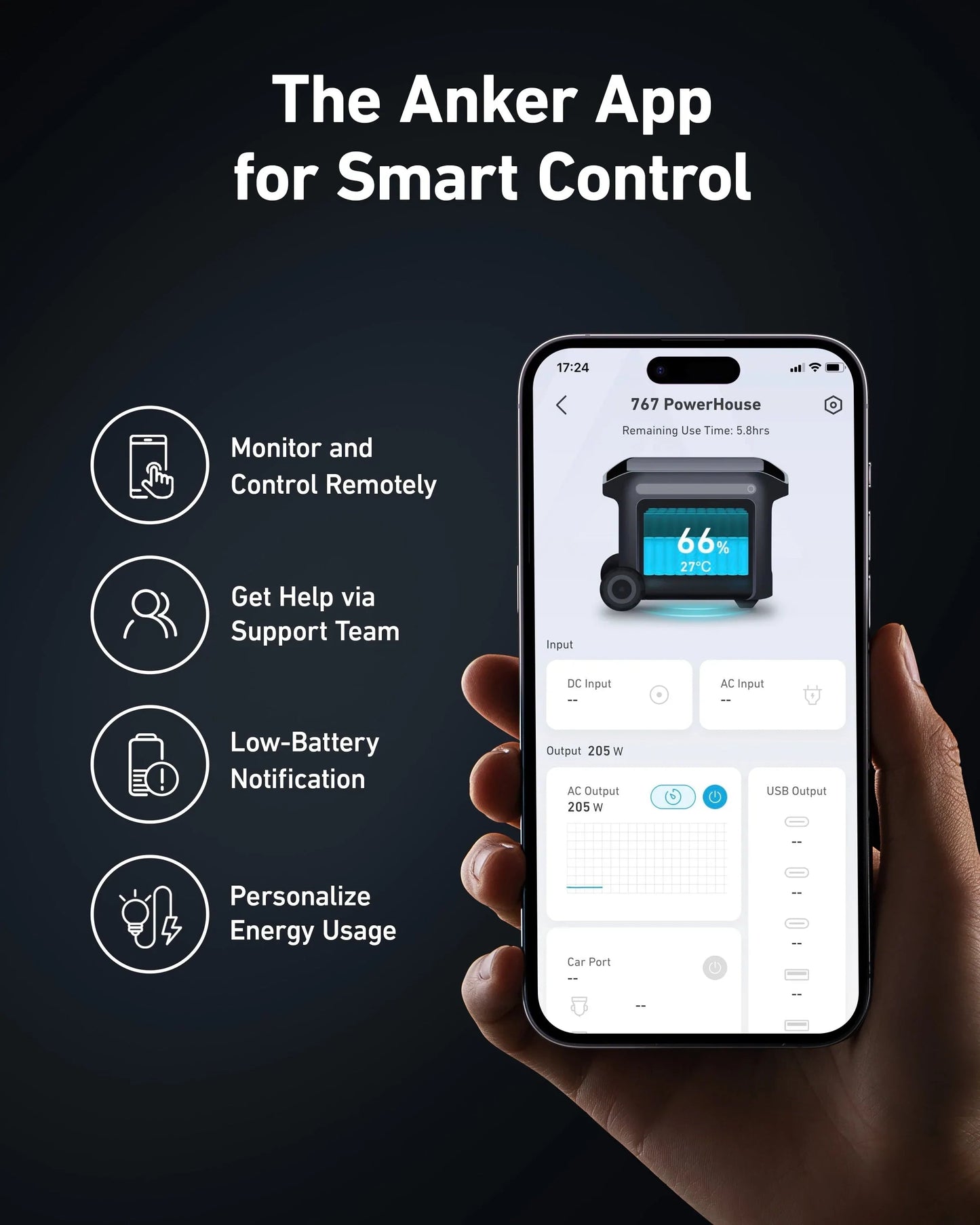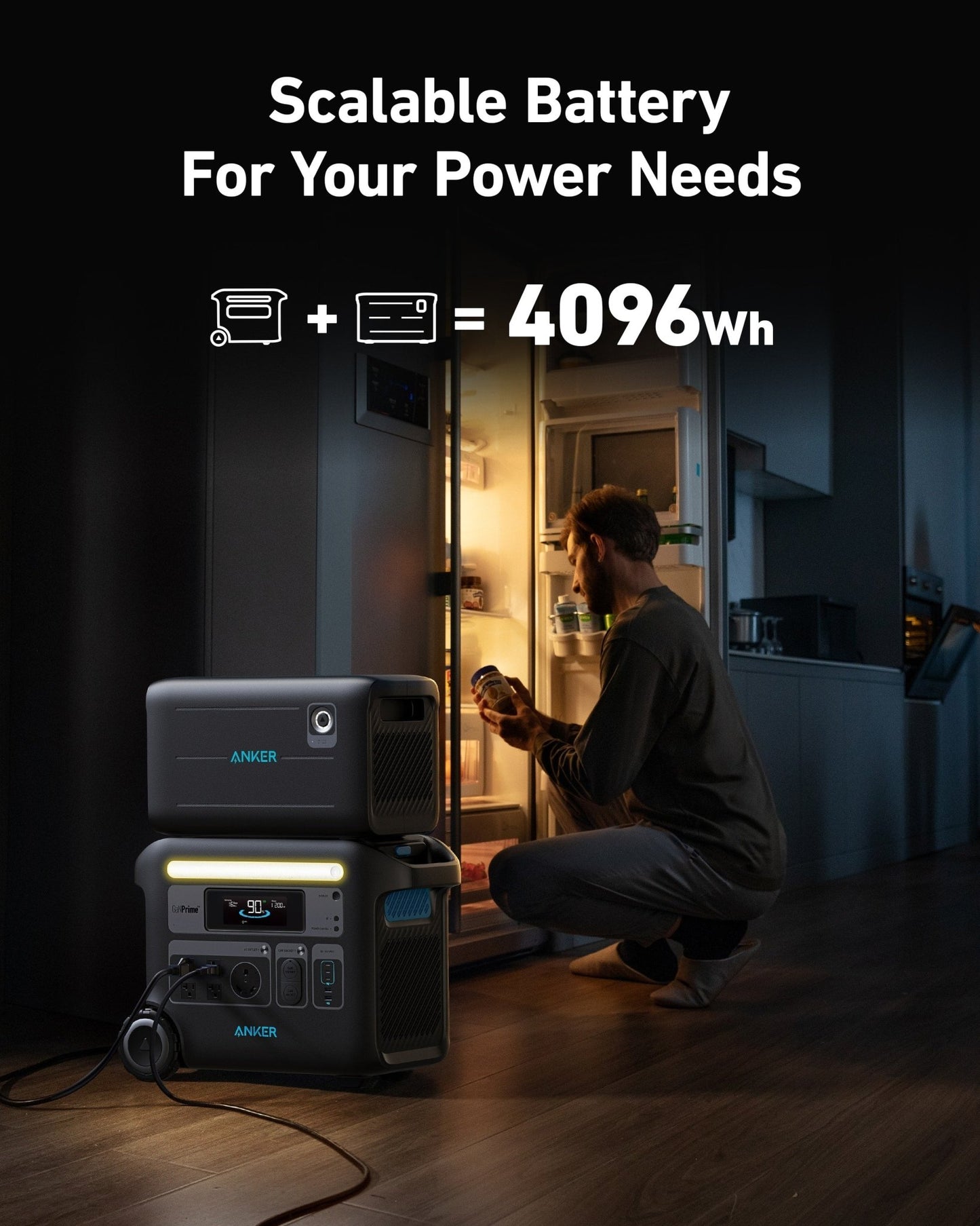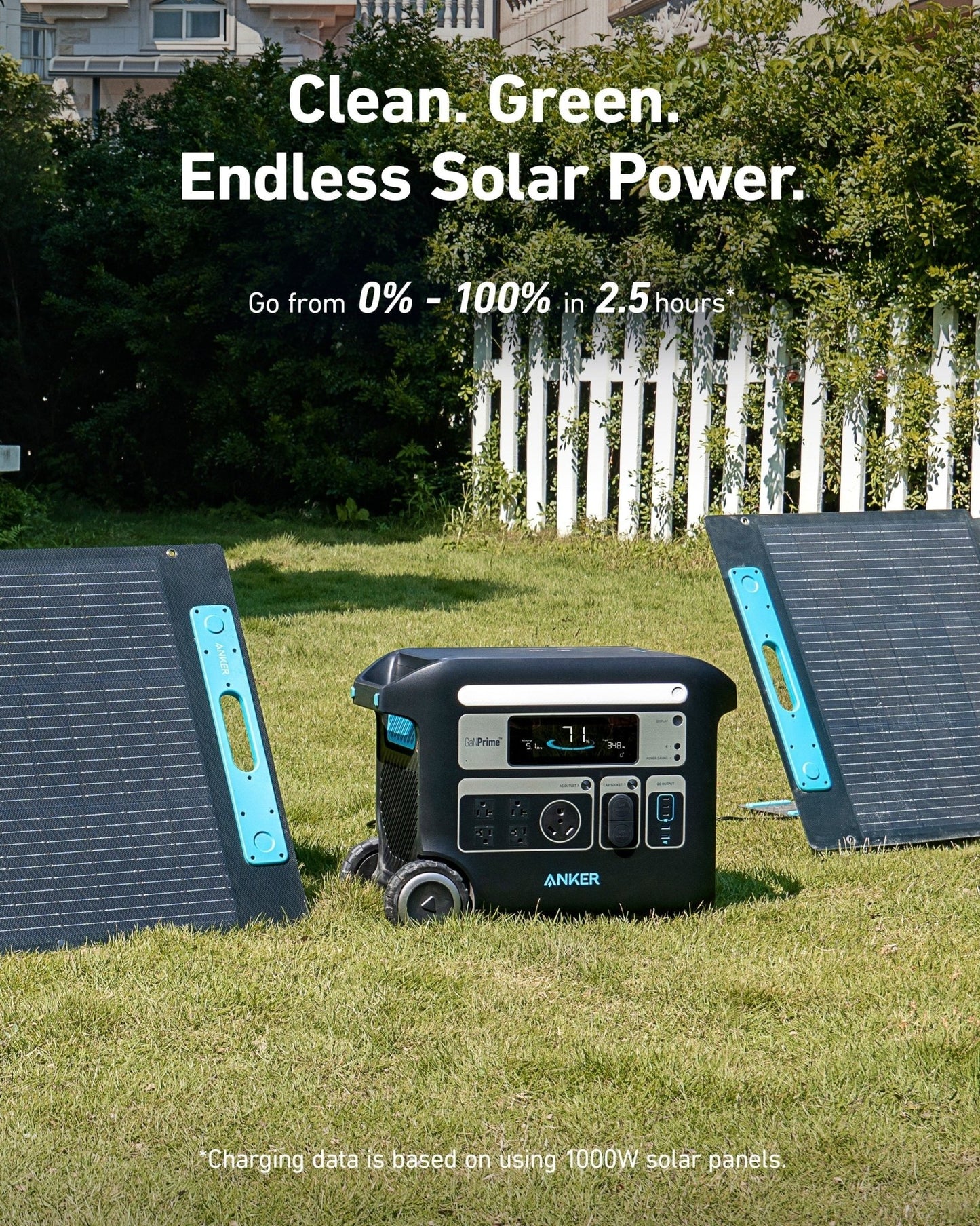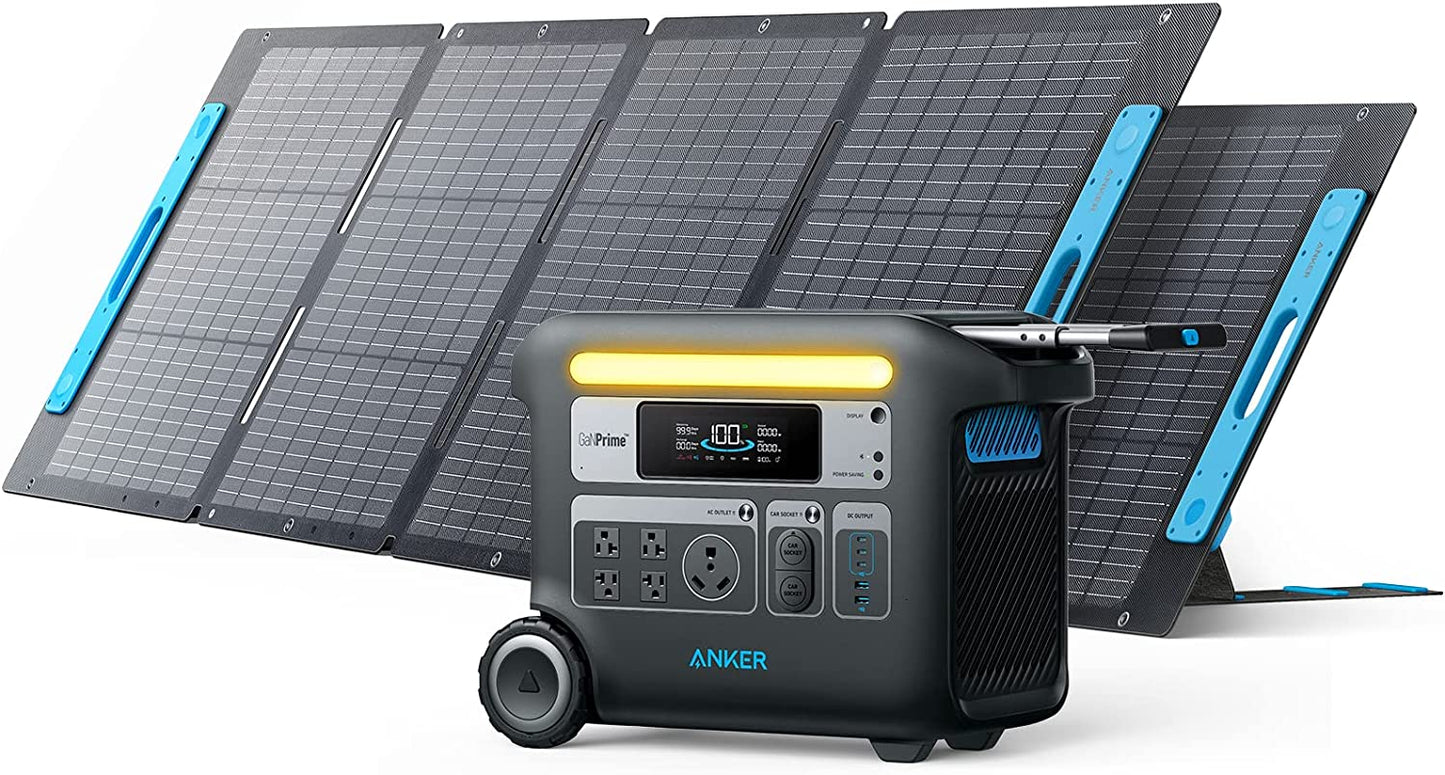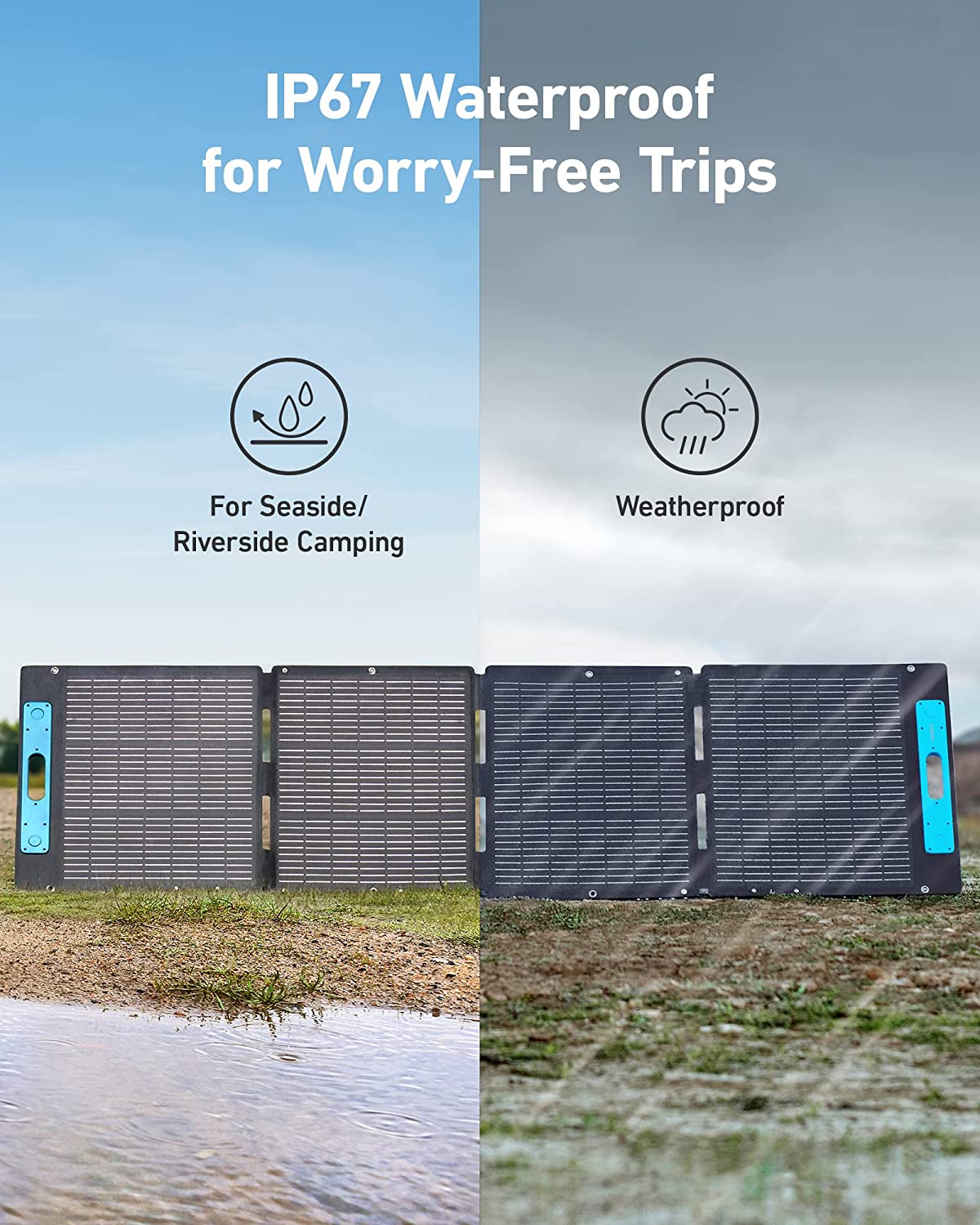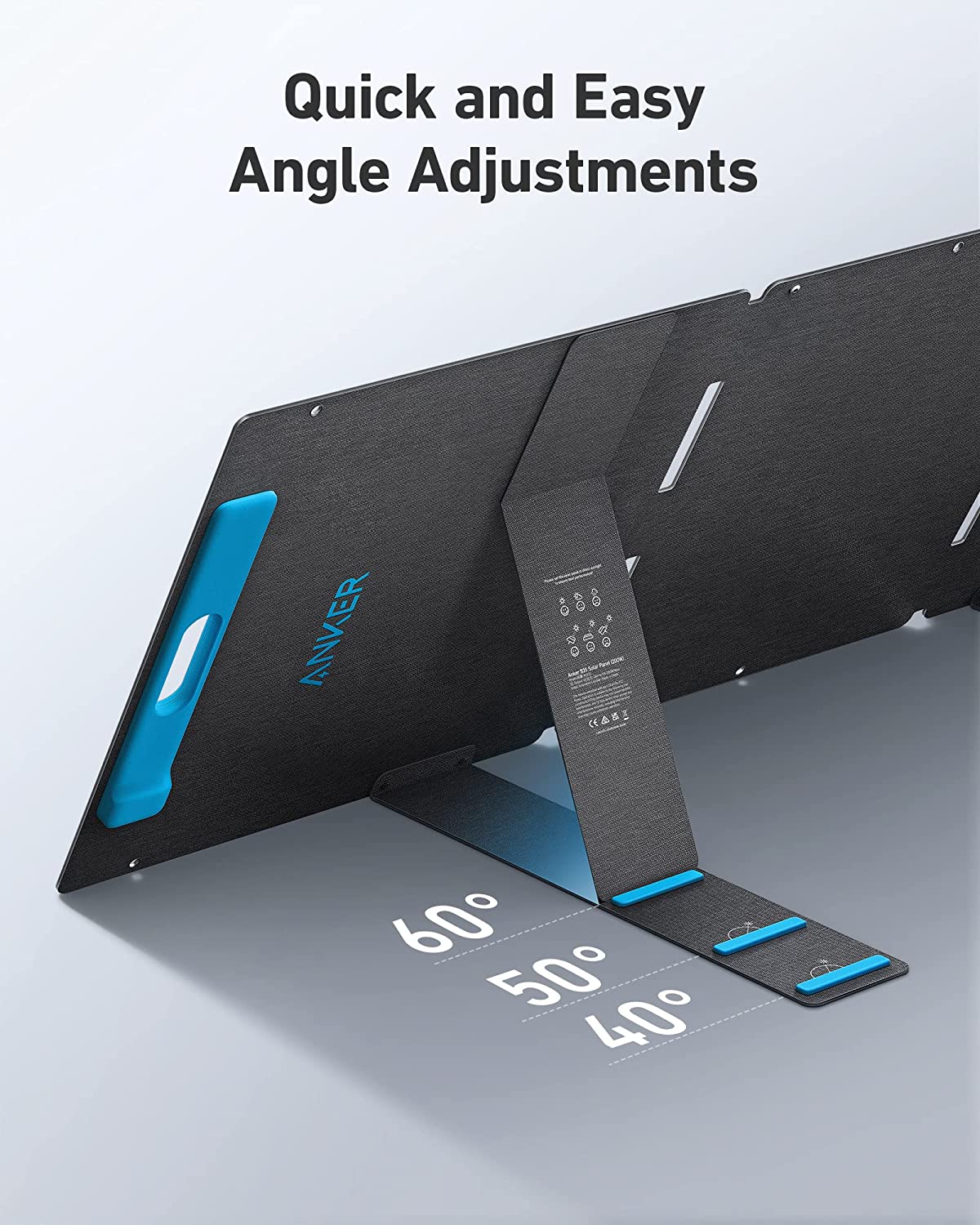 2048Wh | 2400W
Power 99% of Applicances
The portable power station is equipped with a massive 2048Wh capacity and huge 2400W AC output to conveniently power almost any appliance—from off-grid life essentials such as microwaves and refrigerators to pro tools like power drills and high output lights.
Catch the Sun
Anywhere the sun shines is a chance to harness green, endless solar power. With a maximum of 1000W solar input, you can recharge the portable power station outdoors quickly, conveniently, and sustainably.
Reduce Energy Loss By Up to 60%
GaN technology allows for the most efficient charging ever in a portable power station—up to 96% efficiency compared to the industry's standard of 88–91%. By reducing up to 60% of energy loss, you'll enjoy peak performance and a greater value out of your power station.
Reduces Temperature By 30℃
GaNPrime enables the battery and electronic components to stay stable and protected, operating at 30℃ lower temperatures. This drastic heat reduction ensures Anker PowerHouse 767 has the longest battery lifespan on the market and is the quietest high-powered generator you can bring everywhere.
Power a Greener Future
GaNPrime saves more than just energy—it also saves the environment. As the greenest, most sustainable power available to outdoor enthusiasts, Anker PowerHouse 767 is so efficient that it can save enough energy to power Chicago for 16 days*.
Power in Your Hands
Smart App
Don't get up from your comfy hammock—you have full control over Anker PowerHouse 767 right from the convenience of your phone.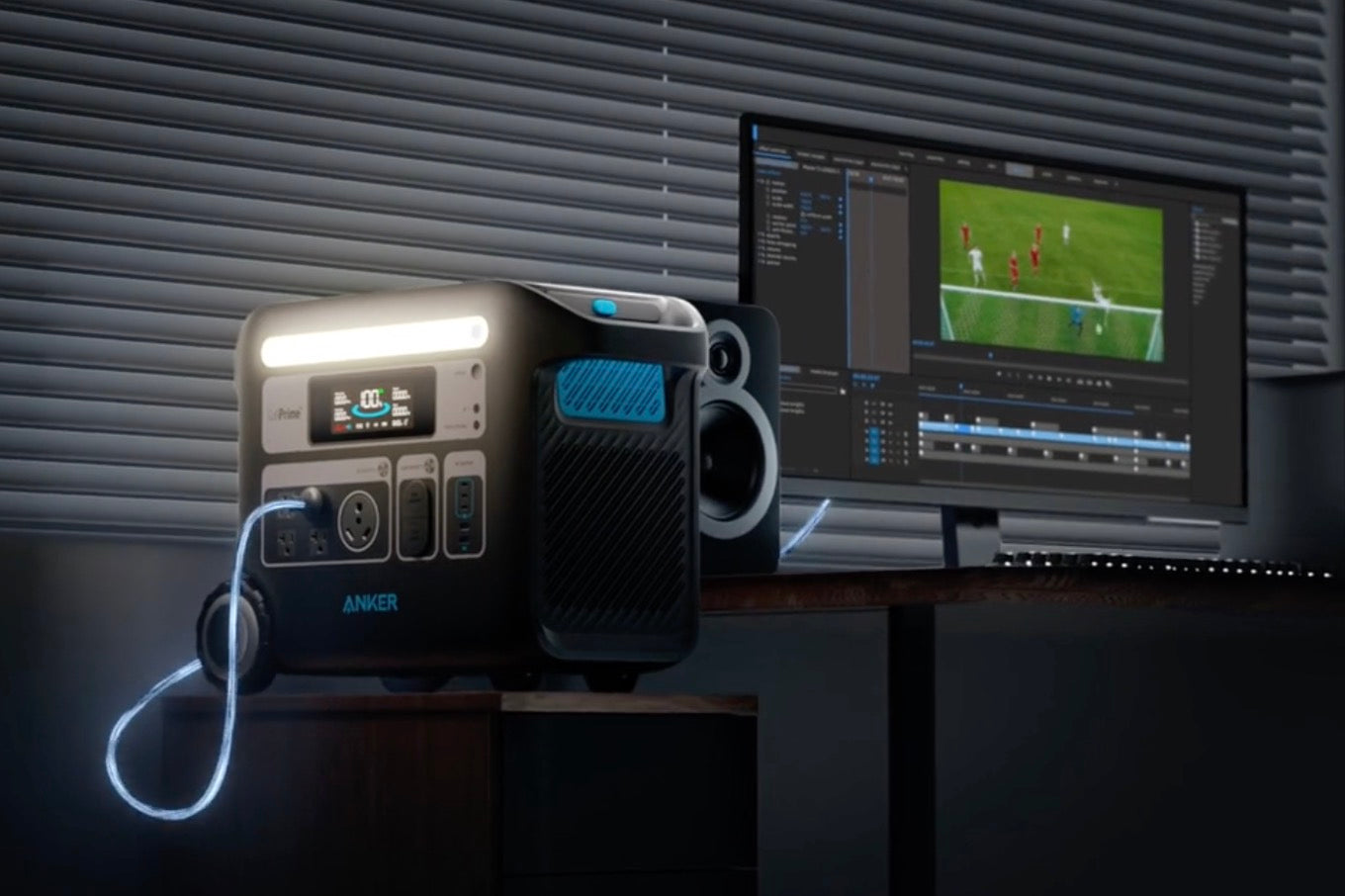 Non-Stop Power with UPS
When engaged, the power station will automatically shut down any output port once a connected device has been fully charged.
Frequently Asked Questions
What should I do when using a solar charger to charge Anker PowerHouse 767? 

The solar input supports a 11-60V solar charger with an XT-60 connector. If you use a 11-32V charger, the current supports 10A max while a 32-60V charger supports 20A max. We recommend using Anker 531 Solar Panels (200W) for better compatibility.
How should I store and maintain the power station? 

-Turn off all the outputs when not in use to avoid battery from draining. 

-Store in a dry and cool area. 

-Check the battery capacity each week. If the battery level is below 30%, charge the power station to 100%. Fully charge it once every 3 months.
What should I pay attention to when using the Anker app? 

Connect to a network before using the app for the first time. After connecting successfully, you can connect to devices off-grid (Wi-Fi not supported).
Can the power station charge my electric car? 

To charge your electric car like your Tesla with this powerhouse, you will only need to purchase a ground neutral plug. After plugging the ground neutral plug into one of the outlets on the powerhouse, you can then charge your electric car.
Can I recharge Anker PowerHouse 767 using AC and DC input at the same time? 

Using AC and DC input simultaneously is not possible. AC input is prioritized as the main input source if both are connected. When AC recharging is not used, it will automatically switch to DC recharging.
Which power station is compatible with Anker 760 Expansion Battery?

Only Anker PowerHouse 767 is compatible with the extra battery.
How can I connect Anker 760 Expansion Battery to 767 Portable Power Station? 

To connect, align the cable with the Anker logo in the center and insert it directly. To disconnect, push the knob in the center and turn the cable slightly to the left (12.5 degrees) before pulling it out.
Can I use Anker 760 Expansion Battery separately?

The extra battery cannot be used separately. It must be connected to the power station to charge or discharge, and to monitor its status via the Anker app.
How should I store the portable power station and 760 Expansion Battery?

-Turn off all outputs when not using the products to avoid draining the battery.

-Store in a dry and cool area.

-Check the battery capacity weekly. If the battery is below 30%, charge the power station to 100%. Fully charge it once every 3 months.
What should I pay attention to when using the Anker app?

- Connect to a network before using the app for the first time. After connecting successfully, you can connect to devices off-grid (Wi-Fi not supported).

- The IoT light flickers when Bluetooth is turned on. Turning Bluetooth off will save battery.
Why can't the solar panel reach its rated 200W power?

The output power of the solar charger is not only related to the weather but also the area of direct sunlight. For maximum sunlight and larger output power, adjust the position and angle of the solar charger.
Which Anker portable power station is this solar charger compatible with?

531 Solar Panel can charge portable power stations with a maximum voltage of up to 60V and has an XT60 input port. We recommend pairing the solar panels with Anker PowerHouse 767.
Is the solar panel waterproof?

531Solar Panel has an IP67 certification. It is waterproof and can be used in wet weather. Do not expose the XT-60 output port to rain or water without the rubber plug.
Which port does the solar panel have?

531Solar Panel has one XT-60 output port.
What's the Optimum Operating Voltage (Vmp) and Optimum Operating Current (Imp) for this solar panel?

The Optimum Operating Voltage is 48V and the Optimum Operating Current is 4.17A.